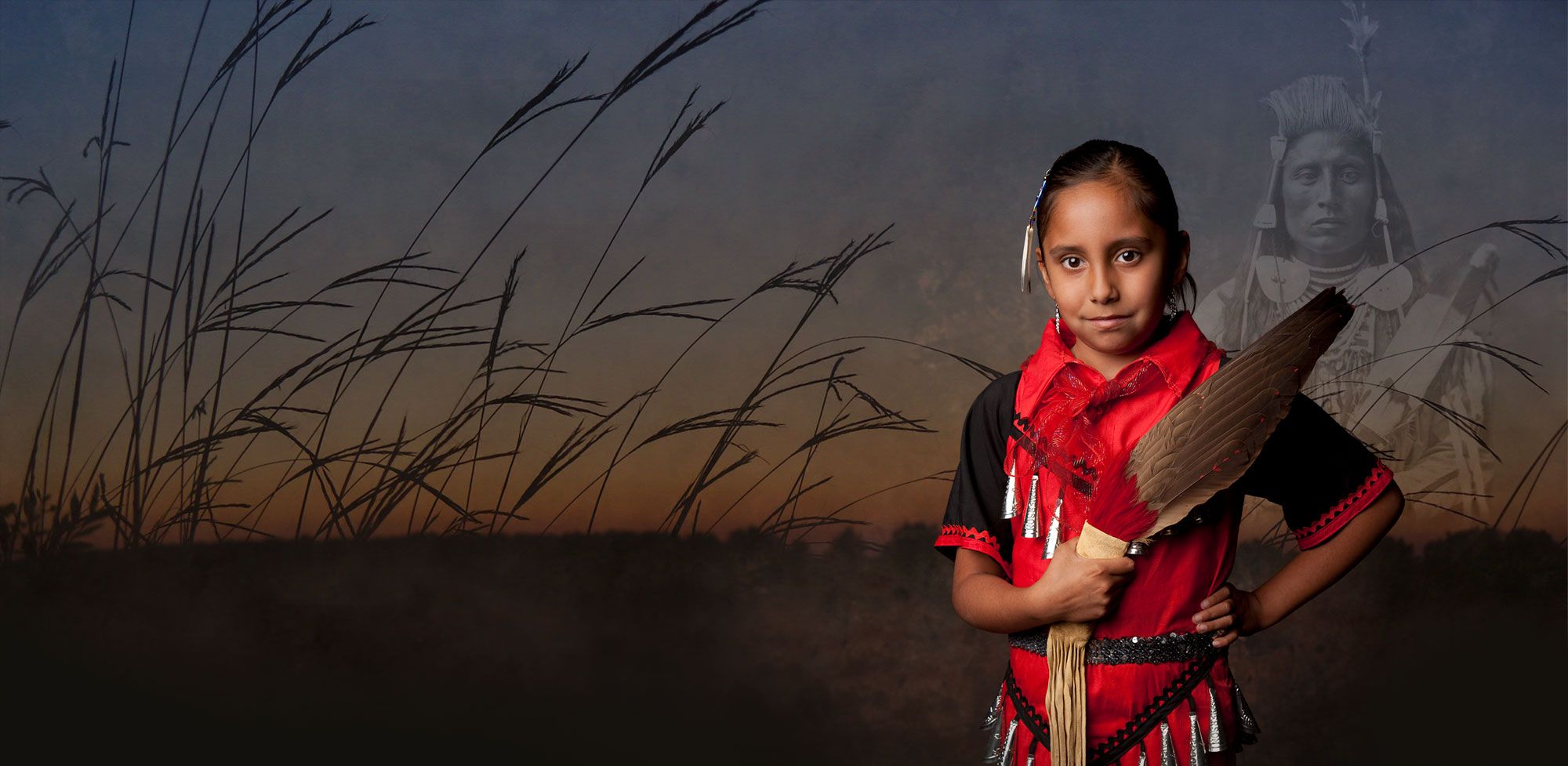 First Peoples of the Plains
Hubbard Lecture Series
An annual lecture advancing the understanding and appreciation of the cultural heritage of the First Peoples of the Plains. Made possible by contributions from Anne M. Hubbard and the Claire M. Hubbard Foundation.
2018 | Sovereignty and Safety for Native Women by Mary Kathryn Nagle
Video coming soon | News Release
2017 | Tribal Economics: A Dark Past and Promising Future by Lance Morgan
During much of the 20th century economic opportunities on Native reservations were scarce. Through increased advocacy, business development, and job creation Native communities are changing the story. Lance Morgan, CEO and President of Ho-Chunk Inc. and a member of the Winnebago Tribe of Nebraska, shared how new economic initiatives are dramatically improving the future for Nebraska Tribes. | News Release
2016 | The Honorable Harvest: Indigenous Knowledge for Biodiversity Conservation by Dr. Robin Kimmerer
The University of Nebraska State Museum welcomed Dr. Robin Kimmerer for the Claire M. Hubbard First Peoples of the Plains Lecture on Oct. 25, 2016 at the Great Plains Art Museum. Dr. Robin Kimmerer (Citizen Potawatomi Nation), SUNY Distinguished Teaching Professor at the SUNY College of Environmental Science and Forestry, is the founding Director of the Center for Native Peoples and the Environment. Her talk examined traditional indigenous approaches to the environment and the valuable lessons it teaches. | News Release
2015 | The Making of "Warrior Women" by Dr. Elizabeth A. Castle and Christina D. King with Marcy Gilbert and Madonna Thunder Hawk
"Warrior Women" is the untold story of mothers and daughters fighting for civil rights in the American Indian Movement of the 1970s. The film unveils not only a woman's perspective of history, but also examines the impact political struggles have on the children who bear witness. The third annual Hubbard Lecture is host to a special presentation providing a glimpse into the making of this powerful film from both behind and in front of the camera. | News Release
2014 | From Myth to Reality by Virginia Driving Hawk Sneve | The Vehicles Through Which We Speak: Cultural Programs and the Value They Bring to Our Lives by Gena Timberman
The University of Nebraska State Museum welcomed author and educator Virginia Driving Hawk Sneve and attorney Gena Timberman for the second annual Claire M. Hubbard First Peoples of the Plains Lecture on October 10, 2014 at the Sheldon Museum of Art.
Sneve, who lives in Rapid City, SD, is an enrolled member of the Rosebud Sioux Tribe. She has published 25 books, most recently Standing Bear of the Ponca (University of Nebraska Press).
Timberman is a member of the Choctaw Nation of Oklahoma and lives in Oklahoma City. She currently is President of the Board of Directors of the Oklahoma Museums Association and is Principal of the Luksi Group.
The lecture concluded with a Q&A moderated by Executive Director of the Nebraska Commission on Indian Affairs Judi gaiashkibos. | News Release
2013 | The Brilliance of Indigenous Mentorship and the Current Crisis To Native Communities When Mentorship Disappears by Gyasi Ross
Author, entrepreneur and member of the Blackfeet Nation Gyasi Ross delivers the inaugural Claire M. Hubbard First Peoples of the Plains Lecture on Oct. 11, 2013 at the University of Nebraska-Lincoln. | News Release
Related Content: