Education
At Home VFT
Miss visiting the Museum? Are you looking for something fun and educational to do? Now with our virtual field trips (VFT) you can visit Archie and company from the comfort of your home! Our educators and scientists interact with your family on a variety of science and natural history topics through live, interactive videoconferencing programs.
Our Virtual Field Trips are FREE, but they do require a pre-registration online. 
Once you've registered, a connection link will be provided to you via email prior to your scheduled program. 
Support the VFT program
UNSM has been proud to provide free educational materials to our community during these challenging times. We've been fortunate thus far in maintaining all our Museum and Education staff. However, our physical doors have been closed for over two months with no incoming revenue. We're offering our virtual field trips for free so everyone has an opportunity to participate. However, if you're able, we would appreciate you considering a donation to help keep this program going. No gift is too small. Thank you for your support.
Upcoming Virtual Field Trips: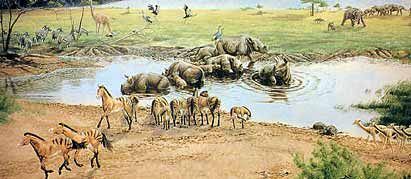 Turtles: The What, Where, & Why Found Under the Shell
Tuesday, July 28th
REGISTER HERE: 2:00 pm CST
Turtles are truly unique animals.  Paleontologist Nick Thurber will describe what makes turtles special and how they help paleontologists understand ancient climates and environments.