Virtual Field Trips
Science Chat Specials
Science Chat Specials for the 2019-2020 School Year!
Grades K-12, General Public, Life-Long Learners, Libraries
30 minutes long (choose your session)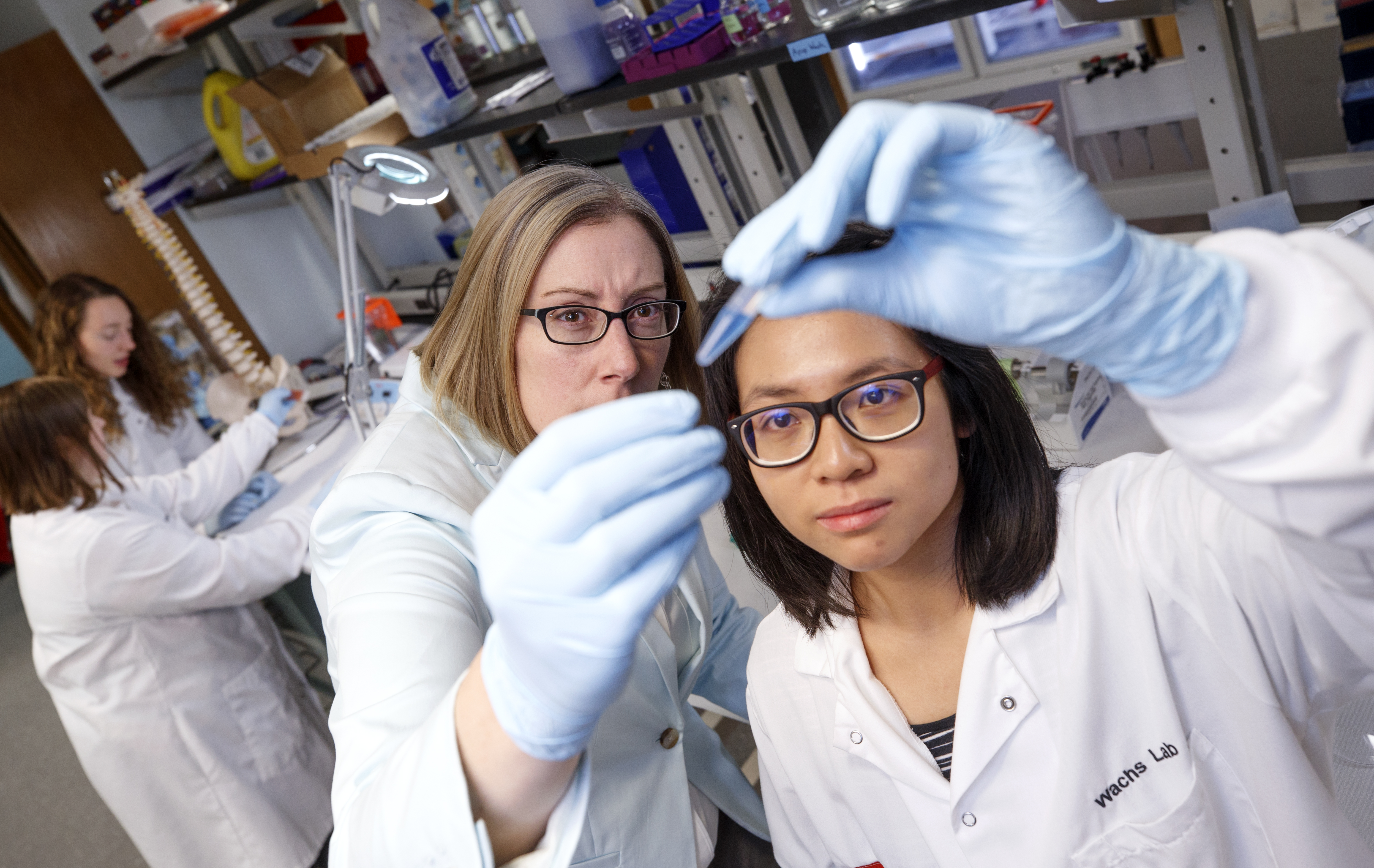 December 3, 2019
Dr. Becky Wachs - Biomedical Engineer, College of Engineering, UNL
As a Biomedical Engineer, Dr. Wachs combines science and engineering principals to engineer solutions for human disease, aging, and injury. In short, Dr. Wachs is a problem solver. She and her lab team have taken on the problem of chronic back pain. And with support from the National Science Foundation, they are changing lives with their solutions. Don't miss this chance to ask her directly how she got here, get more details about her research, and ask her straight up how she really felt about high school biology.

This Science Chat! will be held in Wachs' Lab at UNL.
---
Fees
In Nebraska: $35 (scholarships available - see registration form)
Outside of Nebraska: $35
CILC Member: $35 | CILC Premier Member: $35
Program Duration
30 minutes
Science Chat Specials Information
We have four special Science Chat days for the 2019-2020 school year. Each scientist will share their personal path to science, what they do in their scientific field, and answer as many questions as we can get in within 30 minutes.

Each scientist is scheduled to chat at four designated time slots (central time): 9:30am, 10:30am, 12:30pm, and 2:00pm.

When you register please choose the times that you wish to join. There will be multiple classrooms signed up for each chat. Each classroom will be given time for as many audio and/or written (chat line) questions we can fit in to the 30 minutes.

We will connect via Zoom.
Our registration form will be published 2-3 weeks prior to each scheduled Science Chat.