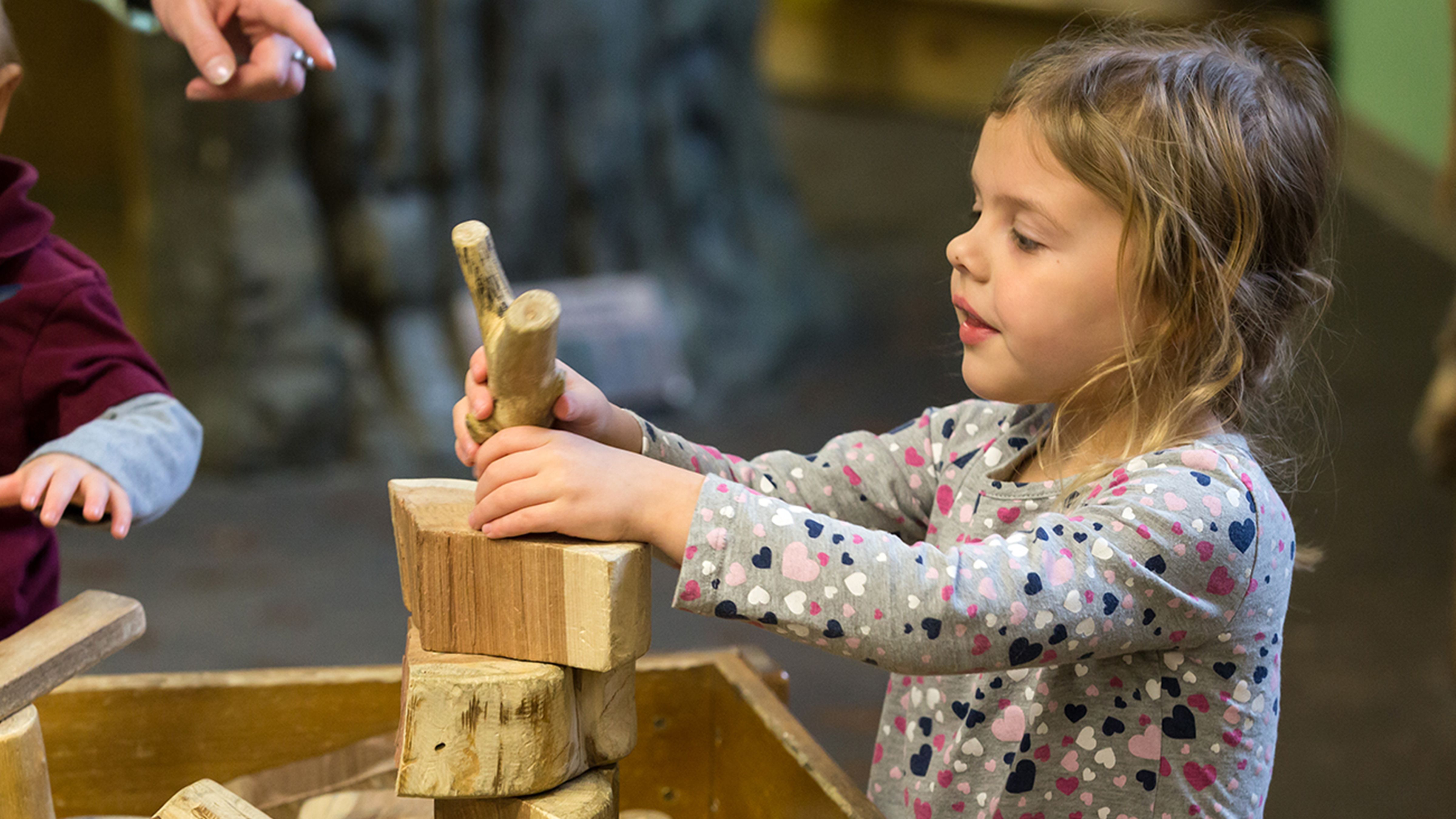 Volunteer
Volunteer in the Discovery Center
The Marx Science Discovery Center is currently closed to the public and is not open to volunteers. Please visit the volunteer homepage or contact the Volunteer Coordinator to learn about additional opportunities in the future.
Volunteers interested in working with children and families should consider helping in the museum's Marx Science Discovery Center.
Facilitate a dig for rhinoceros fossils, talk with kids about native Nebraska prairie life, and make a scientific drawing. One of the most popular areas of the museum, the center allows children to explore science through hands-on learning.  
Time Commitment
Volunteers at the Marx Science Discovery Center will commit to one three hour shift per week. Volunteers must have the ability to meet all time requirements, including initial and on-going training and monthly volunteer shift hours.
Education and Experience
All volunteers must be 18 years of age or older. While a background in science can be helpful, it is not required. Training on the center, its contents, and facilitation techniques will be provided.
If you are interested in volunteering, please fill out our volunteer application and return to the Volunteer Coordinator.