Activities Calendar
Science Cafe
Science Cafe is a casual, educational, and entertaining series presented by Morrill Hall in partnership with scientists and industry experts.
On the first Thursday of each month attendees can hear from scientists, ask questions, offer opinions, and discuss a variety of topics during this informal event hosted at Happy Raven Bar in Lincoln, NE. 
Upcoming Events: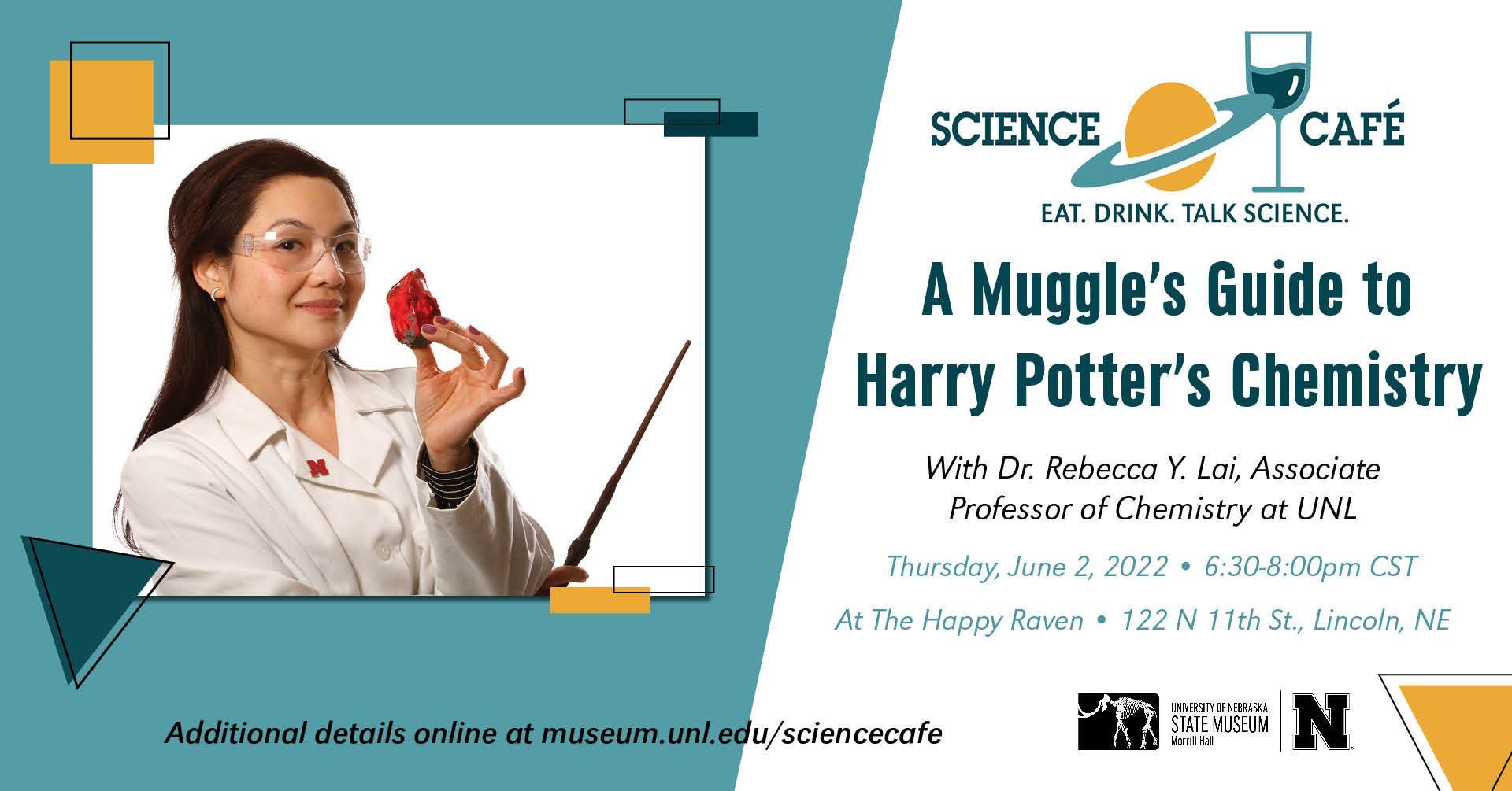 In 2011, University of Nebraska-Lincoln chemistry professor Rebecca Lai contemplated how to attract more students to the sciences. She had just reread the entire Harry Potter series, and it occurred to her: What if she designed a course around the books' potions and spells? Thus, the honors class "A Muggle's Guide to Harry Potter's Chemistry" was born! Dr. Lai will discuss various elements in our world that are also in Harry Potter's world, including gold (Au), silver (Ag), mercury (Hg), aluminum (Al), and silicon (Si). She will focus on the use of these elements in the wizarding world when compared to our "Muggle" world.