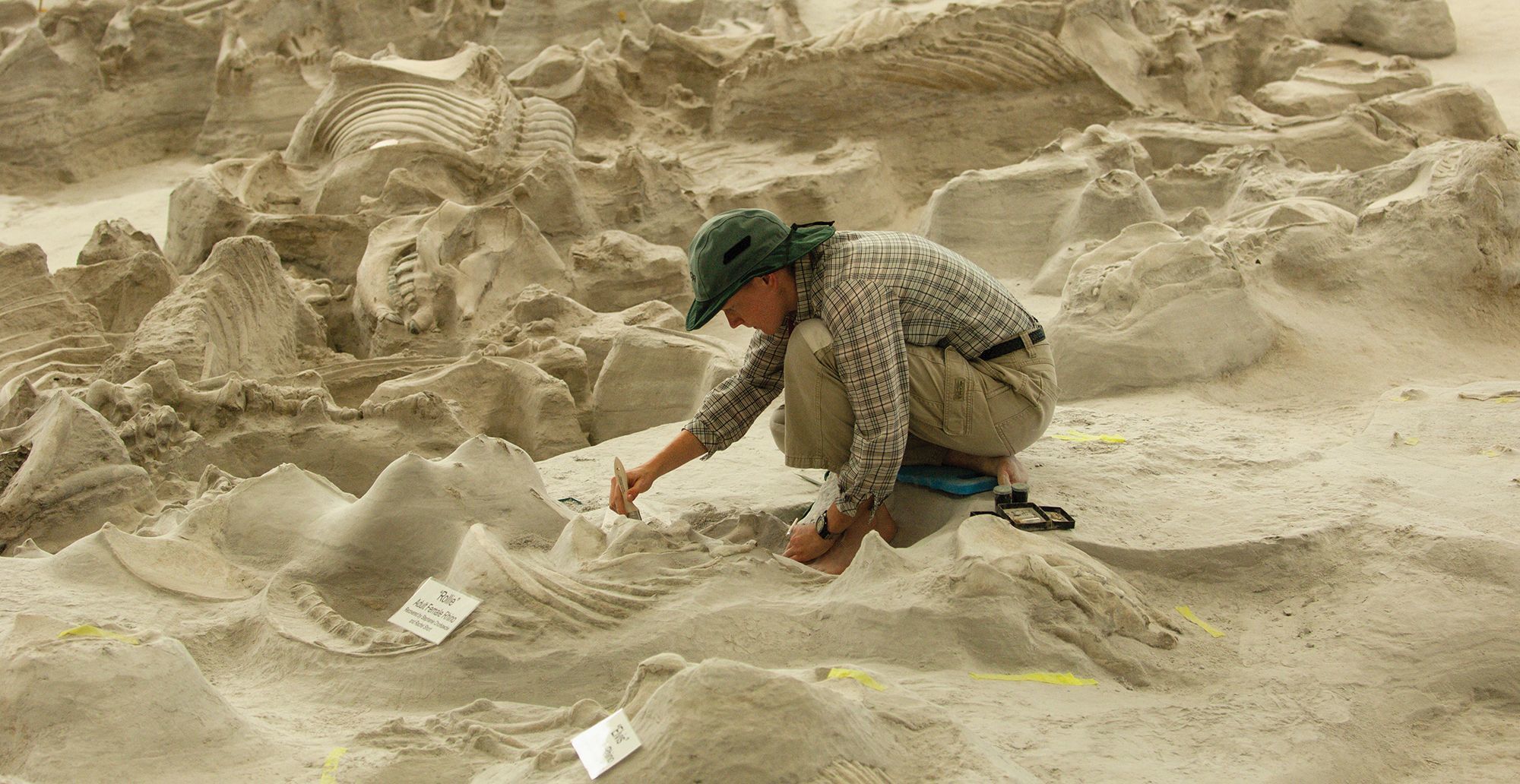 Sister Museums
Ashfall Fossil Beds
Royal, Neb.
Ashfall Fossil Beds is situated on 360 acres of rugged rangeland in the scenic Verdigre Creek valley. Nature trails were developed to help interpret the geology as well as the flora and fauna of the area. Picnicking is permitted on the park, and campers can use nearby Grove Lake Wildlife Management Area near Royal.
Trailside Museum
Fort Robinson State Park, Neb.
Come explore Nebraska's past and present through a variety of natural history exhibits at UNSM's Trailside Museum. We're also home to Clash of the Mammoths, a fossil display featuring two bull mammoths who died with their tusks locked in combat. This amazing fossil was found less than 15 miles from our location. Our gift shop features a variety of books, toys, apparel, rocks, and natural history-themed items.
Ashfall/Trailside Gallery