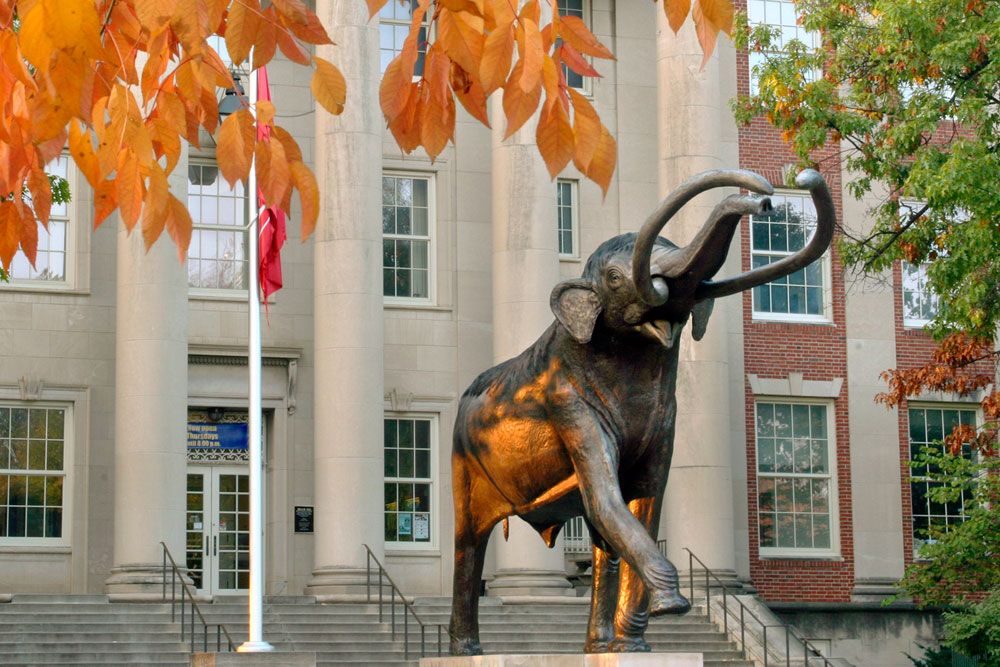 About Us
Mission
Mission Statement
We promote discovery of our natural world and world cultures. We accomplish our mission through research, museum collections, learner-centered educational programs, and public exhibitions.
Vision Statement
We recruit and mentor the next generation of researchers and educators.  We stimulate curiosity about Earth's biodiversity and our heritage of diverse cultures.
Core Values
We are committed to:
Science discovery - we foster new scientific understanding by interpreting Earth's past, present and future through our collections, by preserving organisms, fossils and artifacts.
Scientific literacy - we encourage learner-centered discovery of the Earth and its place in the Universe through educational programs. We have a responsibility to reach all Nebraskans as the State Museum.
Sustainability - we inspire Nebraskans and others to appreciate and become stewards of the natural world and world cultures.
Community connections - we create opportunities for Nebraskans to connect with the research that impacts their lives. We help researchers further develop their communication skills and engage in public dialogue.
Diversity and inclusion - we encourage multiple perspectives and work that values every person.