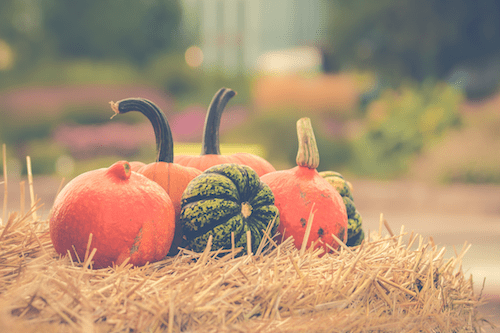 Annual Events
Halloween
Morrill Hall-oween
Join us for some fun Halloween festivities October 28-31. On-site activities at Morrill Hall included with general admission. Below is a list of this year's activities. 
Trick or Treating
Visitors can enter the museum's Discovery Gift Shop and tell the staff "trick or treat" to receive their already prepared trick or treat bag. Bags will contain a mix of trinkets and candy.
Virtual Costume Contest
Wear your costumes to Morrill Hall and participate in our virtual costume contest. Please note, costume masks are NOT an acceptable alternative to face coverings. Rules are simple. 
Wear your costume. 
Take a picture of yourself in costume at Morrill Hall.
Post it to Facebook or Twitter and tag us. 
We'll draw winners at random on November 1. 
Winners can stop by Morrill Hall to pick up their prizes. 
1st prize: A 1-year membership to Morrill Hall plus a trick or treat bag of natural history swag from our gift shop. 
2nd prize: A trick or treat bag of natural history swag from our gift shop. 
Everyone: Anyone in a costume qualifies for 10% off purchases in the museum's Discovery Gift Shop. 
Pumpkin Scavenger Hunt
Archie had fun making some natural history-themed pumpkins this year. He hid them throughout the museum. See who in your party can find the most as you explore the exhibits. 
Bonus:  keep an eye out for Archie's plastic mini-me hiding somewhere in the Museum. If you find him, tell the front desk where you spotted him for an extra prize. 
Spooky Skeleton Science (virtual program)
Calling all skeleton scientists! Join us for a spooky, virtual skeletal adventure. We will take a closer look at some of the skeletons that "haunt" our galleries…and some that aren't on display! What can skeletons tell us about an animal? What is the strangest skeleton in our collection? We'll explore like a scientist, make a skeleton craft, meet a museum scientist that works with skeletons, and see some behind-the-scenes specimens, including a mummified cat. 
Saturday, October 31
10:00-10:45 am
$5/member family or $7/non-member family
Zoom link will be shared via email after online registration. Register here. 
Questions on the virtual program can be sent to elephant@unl.edu.