Annual Events
Sensory Sunday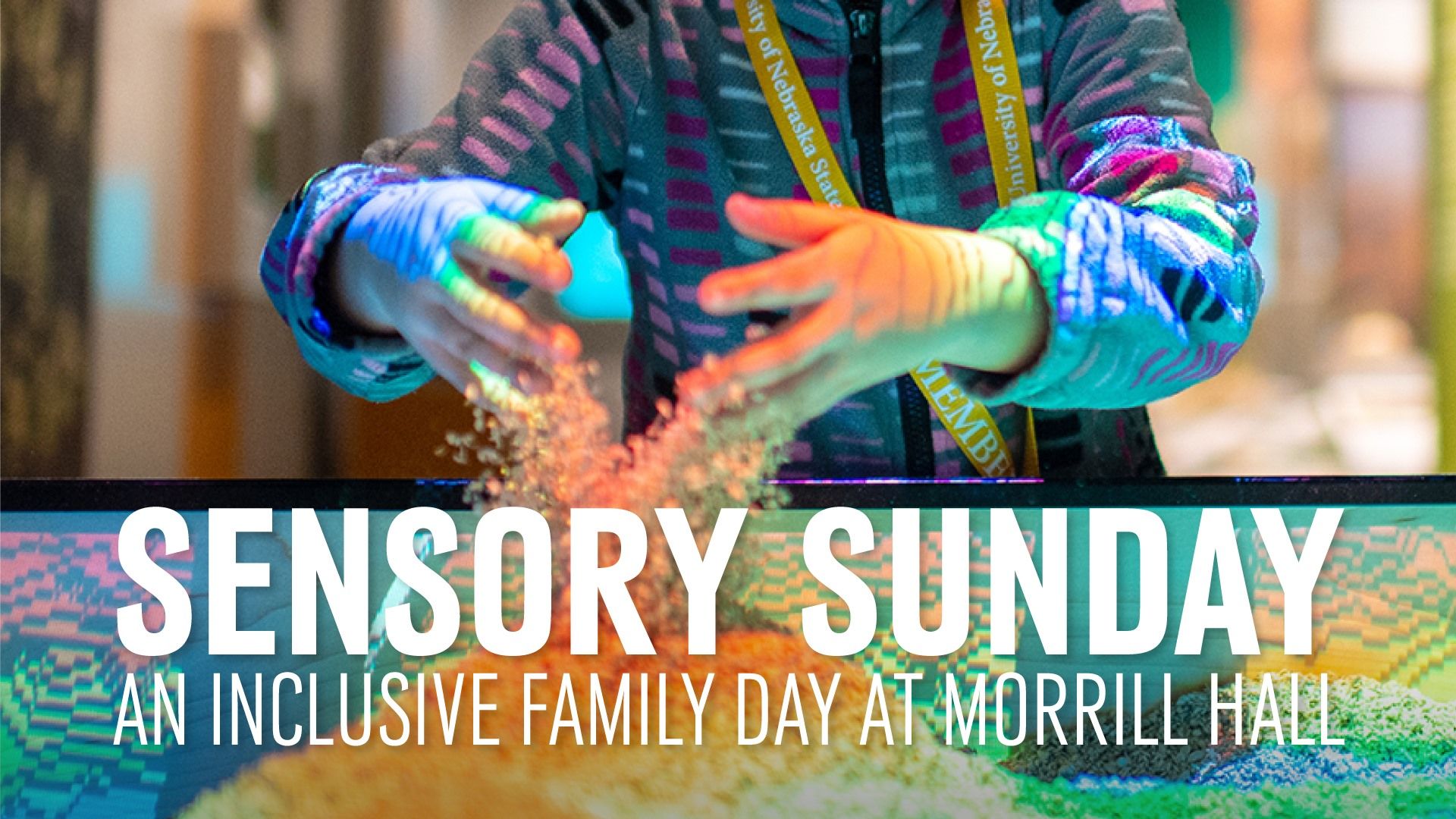 Due to Covid and our reduced operating hours/capacity, there are no currently scheduled sensory Sundays.
Children and adults with special needs and their families are invited to attend Sensory Sunday – a morning at the Museum for families to experience Morrill Hall and participate in activities in a more quiet, supportive environment.
At this event, certain areas of the museum will be altered to be more accessible for everyone. Where possible, exhibit sounds will be turned down or off. This morning includes a free planetarium experience.  Mueller Planetarium will have an open door so that you can come and go as you please with a show playing on loop. The Museum will open to the public at 12:30 p.m.; however, families are welcome to stay in the Museum and continue to enjoy the exhibits.
Sensory kits will be available at the front desk upon request. Each kit includes noise-cancelling headphones, earplugs, and different fidgets to use while in the Museum. You will be asked to give your license to the front desk while using the kit, which will be returned upon your departure. 
Doors open early at 10:30 a.m. for Sensory Sunday guests with regular Museum admission.