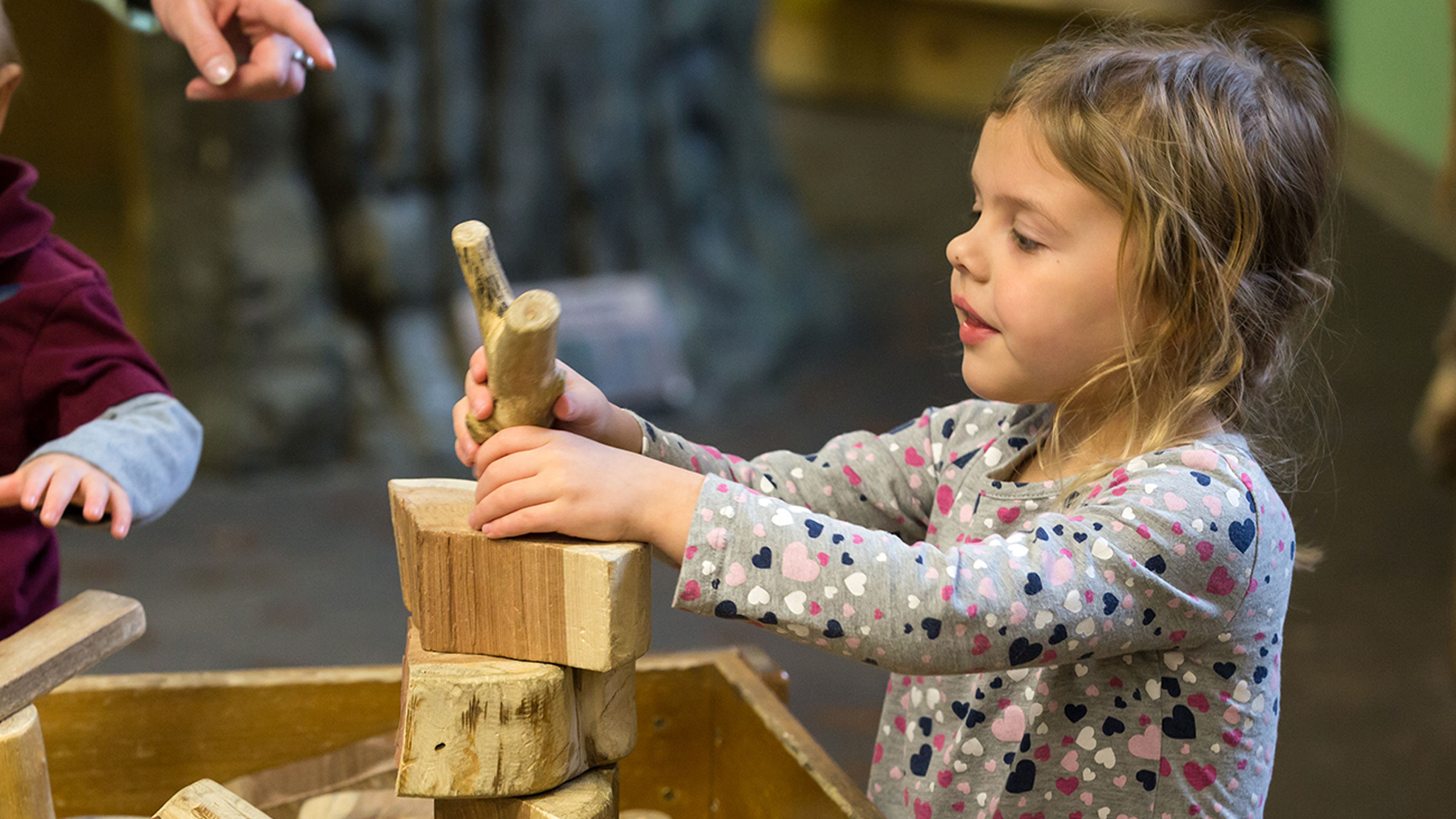 Exhibits
Marx Discovery Center
Busy Beavers and Roaming Buffalo Sighted!
Dr. Paul and Betty Marx Science Discovery Center
See a beaver dam, touch a beautiful buffalo robe, listen to and tap the flicker's sound, sit at a slice from a hackberry tree that was turned into a new smell bottle table, and experience the new prairie wall.
Come investigate and enjoy the space that is often referred to as the 'kids room.' Here is where it's okay to touch and explore.
The Dr. Paul and Betty Marx Science Discovery Center has taken on its own identity. We continue to thank the Marx family for their generosity and for providing the resources necessary for this renovation. A great team has joined together to provide a number of new activities. Keep coming back to discover new additions!
Dr. Marx was very interested in archeology and paleontology, so we made a re-creation of the dig site at our satellite museum Ashfall Fossil Beds State Historical Park, located north of Royal, Nebraska. There are fossil skeletons of rhinoceros waiting to be uncovered, touchable fossils of mammals and plants, and info about the geology of Lincoln. The remainder of the room holds more hands-on exhibits about biodiversity.