Programs & Events
Investigate: Saturday Science Lab
The Science Lab Has Gone Virtual!
Join us one Saturday a month for a spring full of investigations and activities. Explore interactive, hands-on science activities with Morrill Hall educators live on Zoom and learn skills that you can continue using after the sessions. After you register, you will receive a confirmation email with the Zoom connection details and a list of household materials used in the demonstrations. If you have them on hand, bring these items to participate in the activities alongside us, or join to learn fun science ideas to try at home later. This spring, tune in to discover new ways to think about nature and explore the outdoors!
Bonus, for every Investigate program you attend this spring (March-June) we'll enter you into a grand prize drawing for a set of Investigate Saturday Science Lab gifts and 4 free admission passes to Morrill Hall!
Price: $8/member household, $10/non-member household
---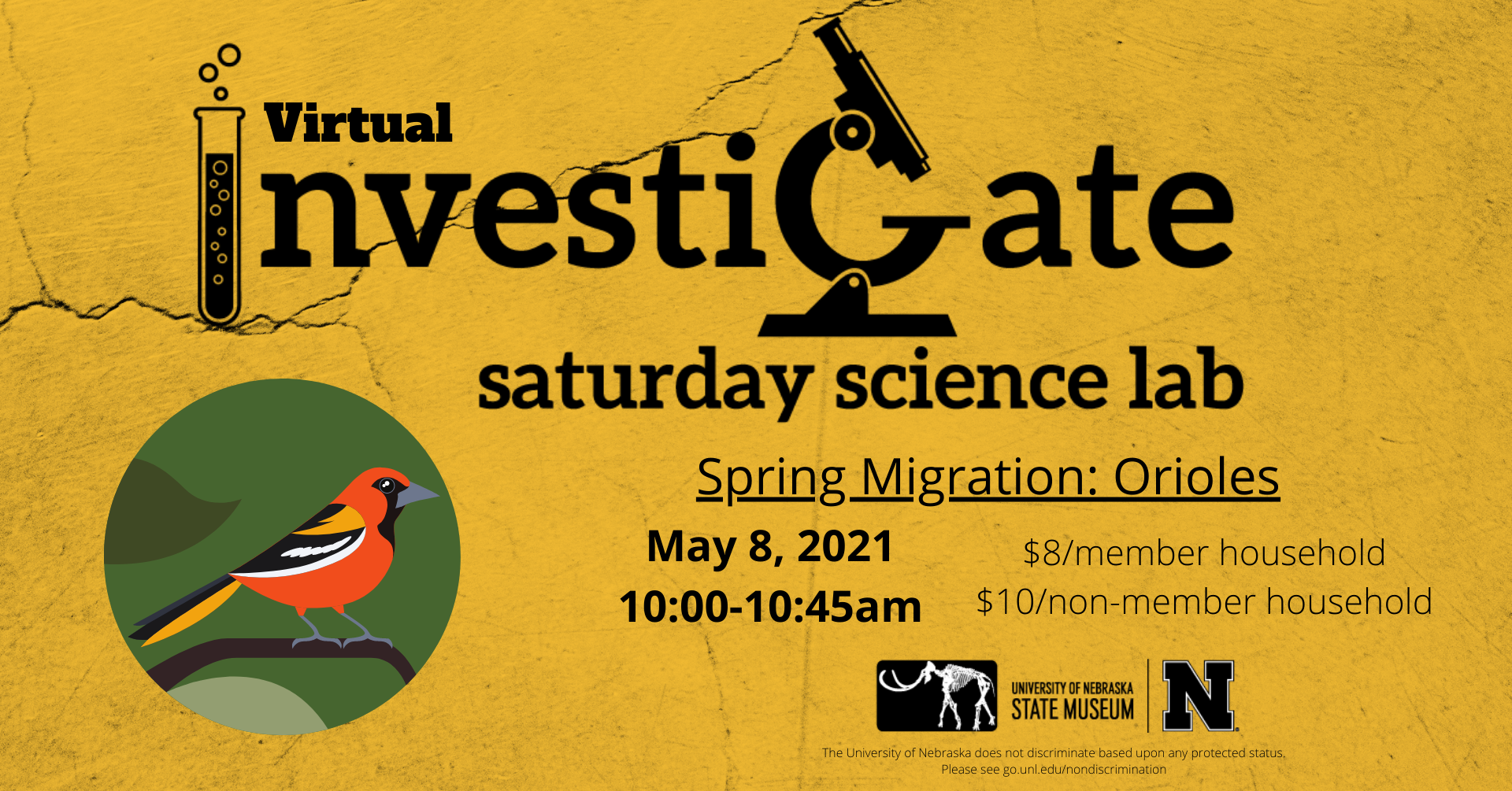 May 8, 2021
Spring Migration: Orioles
10:00-10:45 a.m. CST
Did you know that orioles go wild for grape jelly? We will learn about safely feeding birds, discuss how to be a good bird neighbor, and explore the spring migration of our orange friend, the oriole. Make a bird feeder so that you can attract birds to your area and make your own ornithology observations!
Register here to join us over Zoom.