Annual Events
Fossil Day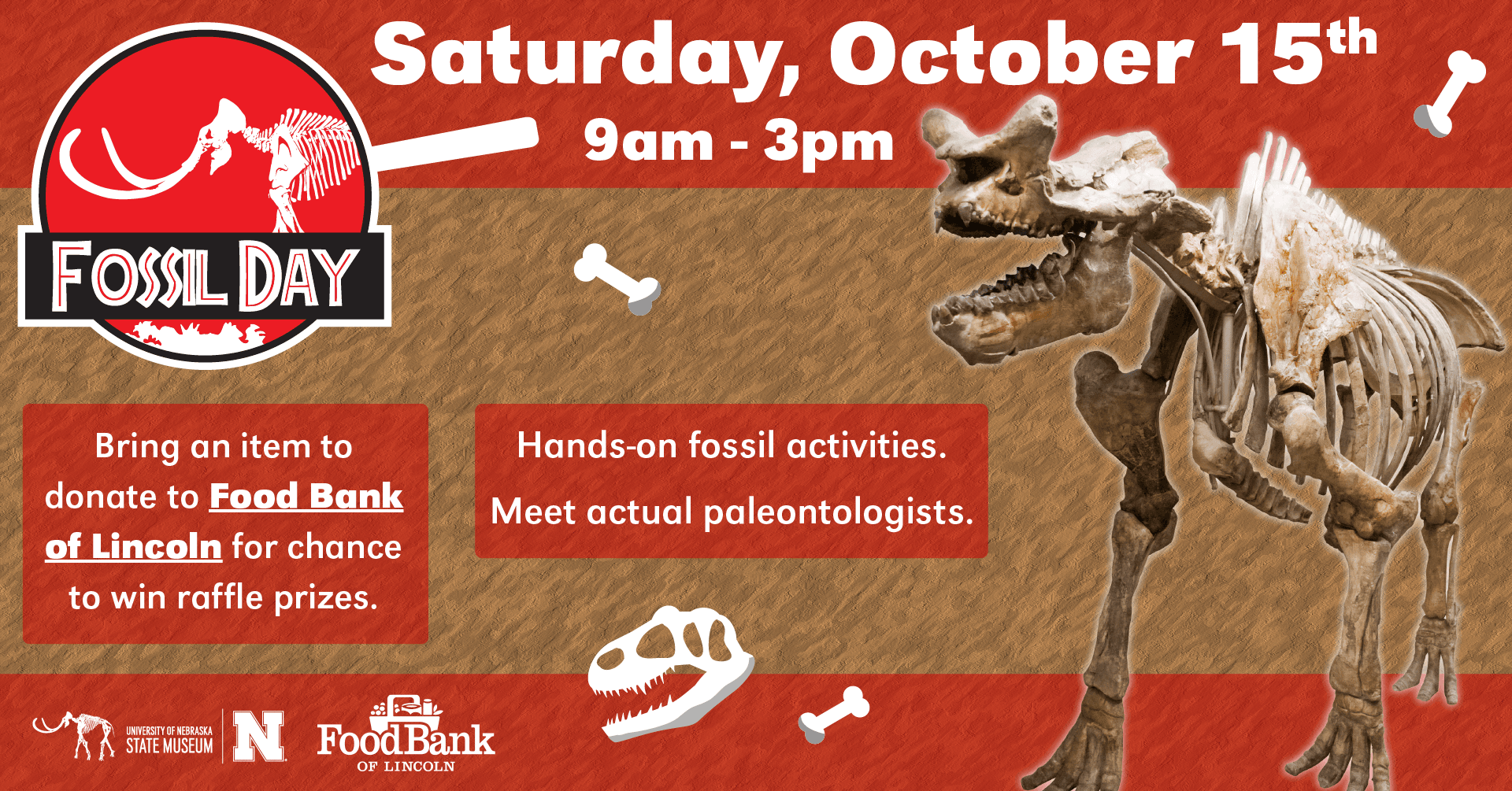 Event Details
October 15, 2022
9:00am-3:00pm
Activities included with admission. UNSM members get in FREE. 
Free parking will be available for all visitors in the main lot in front of the museum
Fossil Day Food Drive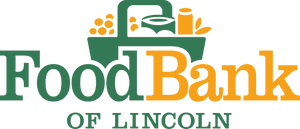 This Fossil Day Morrill Hall is partnering with Food Bank of Lincoln. Bring a non-perishable food or hygiene item to donate and we'll enter you in a raffle for some great prizes, like plush, puzzles, or even a 1-year museum membership. Raffle drawings will occur every hour throughout the event. Every guest who brings an item is eligible for the raffle (e.g. if a family of four brings four items, each member of the family may enter the raffle). 
Most Needed Items:
Food: Tuna & canned meats, canned fruits & vegetables, peanut butter, macaroni & cheese, boxed dinners, brown rice and long-grain rice (not instant), 100% fruit juice, olive or canola oil, spices, low sugar whole grain cereals, healthy snacks (granola bars, nuts, dried fruit), coffee. *Pop-top lids on cans are encouraged whenever possible. 
Personal Care Items: toilet paper, diapers, soap, feminine hygiene products, toothbrushes, toothpaste, shampoo, conditioner
**Individual jars of baby food cannot be accepted. Jars of baby food that are encased in plastic in various case sizes can be accepted. Boxes of baby cereal can also be accepted. 
Station Activities
The following are a sample selection of stations that will be available for this event. 
Fossil Stories: Join our scientists to learn about fossil stories and what bones tell us.
Invertebrate Fossils: Visitors can join our researchers to learn about invertebrate fossils, what they are, and the different kinds. 
Dinosaur Storytime: Join UNSM and Lincoln City Libraries to read and hear fun stories about fossils and dinosaurs. 
Fossil ID: Bring your fossils to be identified by a museum expert.
Fossil Cart: Visitors will learn what it means to be and become a fossil, and why they are special. 
Fossil Elephants: Join our paleontologists to talk about the three different families of elephants: gomphotheres, mastodons, and mammoths. (Did you know Nebraska is home to one of the world's best fossil elephant collections?) They'll even have a cast of a tooth from each to discuss construction, functionality, and diet!
Skulls: Examine animal skulls and jaw fossils to figure out what the creature's diet was. Learn about herbivores, carnivores, and omnivores.
Archie Puzzle Scavenger Hunt: Search the four floors of Morrill Hall for fossil puzzle pieces. Put Archie back together in Elephant Hall once all pieces have been (re)discovered. 
Fossil Clay: After spending the day learning about fossils, visitors can head up to our 4th floor to make their own clay fossil imprints. 
Fossil Pollen Activity: Visitors will learn how to use microscopic fossil pollen -- evidence of past plant life -- to reconstruct a plant community that thrived millions of years ago. 
Fossil Dig: Be a paleontologist and uncover fossils in our dig pit within the Marx Discovery Center. 
Museum Video Theatre: Take a break from exploring and watch some fun short videos about fossils and paleontologists in our Science Exploration Zone. 
Archie Meet & Greet: Visitors will be able to meet and take photos with Archie. 
Watershed Table: Learn about topography and watersheds through our interactive 3D table. Build mountains, dams, and even make it rain. 
Planetarium Show: Immerse yourself in our 360-dome theater featuring a show about dinosaurs. *Planetarium fees: $5.50/adult, $4.50/child apply.
Member Bonus
UNSM members attending Fossil Day should check in at the membership table (located on the 2nd floor near Elephant Hall) for an extra Fossil Day surprise!
Previous Fossil Day Activities
Previous Year Fossil Day activities