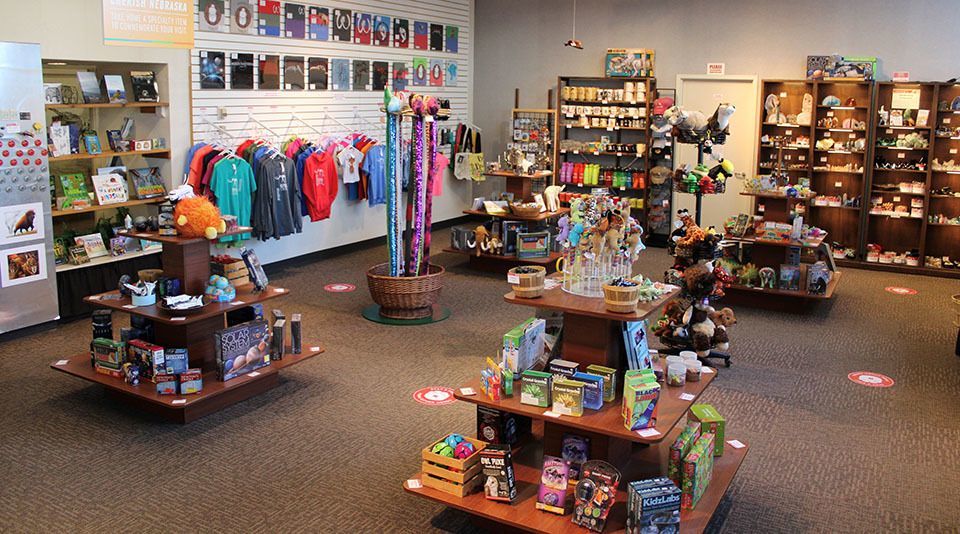 Visit
Discovery Gift Shop
If you ONLY want to shop, you don't need to pay admission to visit the Discovery Gift Shop. Just inform our front desk you're here to shop. As long as the museum is not at capacity for visitors that hour, they'll let you back. 
The Discovery Shop is located on the main floor of Morrill Hall.
Specializing in unique gifts and souvenirs for the entire family, the Discovery Gift Shop has a variety items including: natural history related toys and games, dinosaur and ancient mammal figures, plush animals, a large selection of rocks and minerals, t-shirts, books, spectacular jewelry and much more!
Museum Members regularly receive 10% off purchase in the Discovery Gift Shop!

Discovery Gift Shop Hours:
Wednesday-Saturday 10:30 am-4:30 pm
Sunday 12:30-4:30 pm

Looking for something specific? For questions related to gift shop items or curbside pickup options, please call (402) 472-0090.
Below are just a few examples of items available in our shop!