Floor Maps
Morrill Hall First Floor Map
Morrill Hall - First Floor: Biodiversity
Listen to a rattlesnake, touch a magpie and experience our famous wildlife dioramas. See discoveries of Charles Darwin, the father of natural history. Experience the Marx Discovery Center, our discovery room of hands-on natural wonders.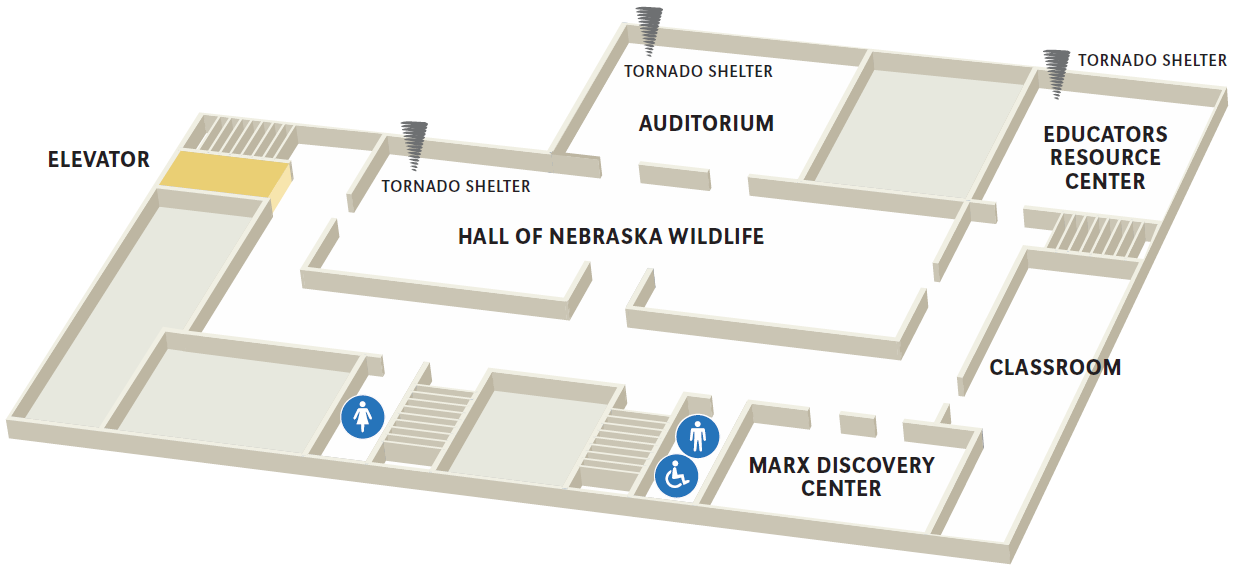 Hall of Nebraska Wildlife
Takes a trip across the state of Nebraska and see plants and animals in their natural environments.
Darwin: A Life of Discovery
Highlights the contributions of Charles Darwin to the natural sciences.
Dr. Paul and Betty Marx Science Discovery Center
A hands-on natural science discovery room for visitors of all ages. The place to touch and explore nature up close.
Birthday Party Room
Reserve our birthday party room now for your child's big day!
Educators Resource Center
Reserve the center for private meetings or workshops.