Programs & Events
Sunday with a Scientist
Sunday with a Scientist is a series of presentations that highlight the work of scientists, while educating children and families on a variety of topics related to science and natural history.  Presenters will share scientific information in a fun informal way through demonstrations, activities or by conducting science on site.
The monthly event takes place the third Sunday of each month from 12:30-3:30 p.m.
Sunday with a Scientist is free with regular museum admission, Museum Members receive free admission.
Upcoming Events: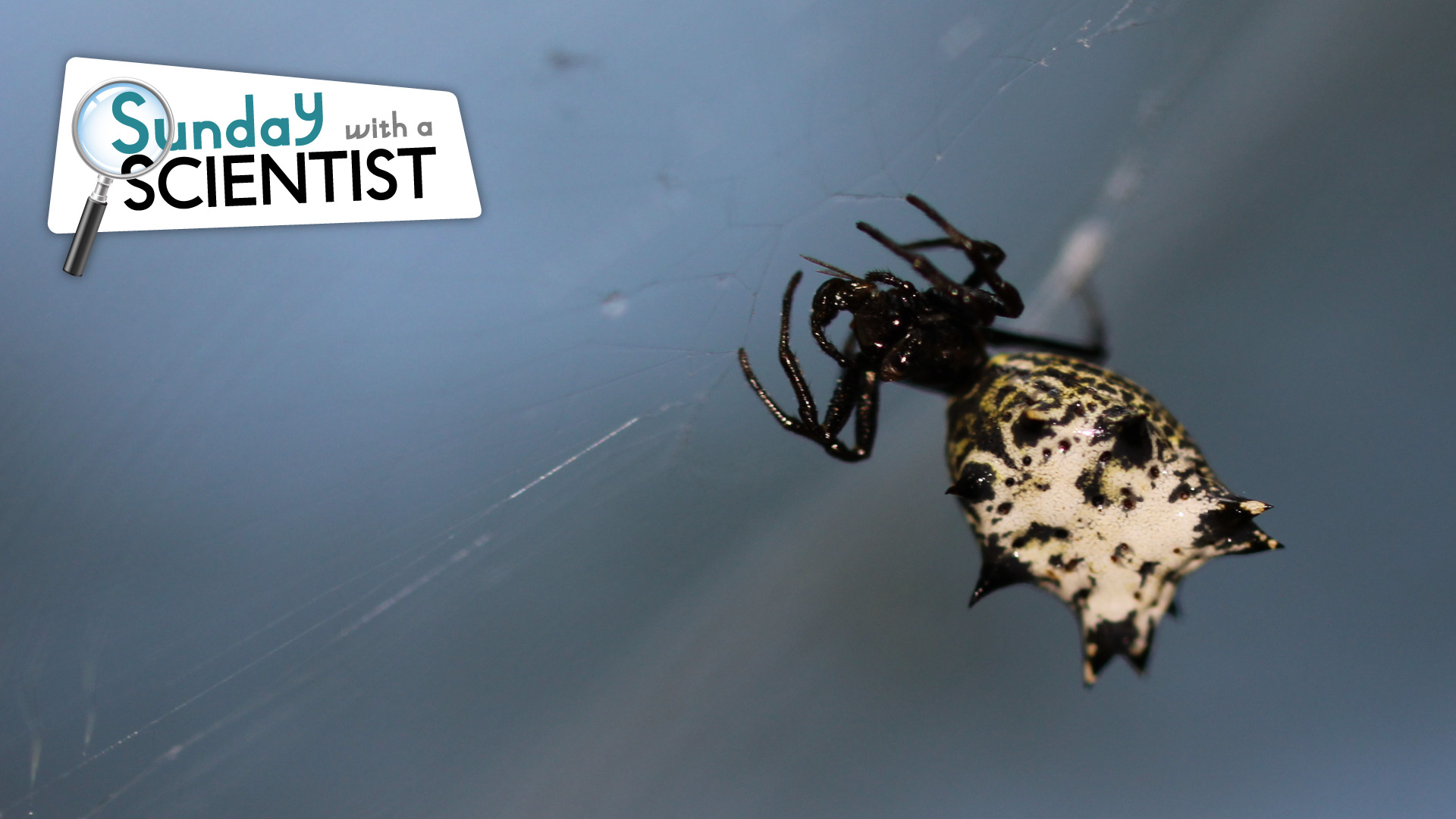 January 26, 2020
Don't Eat Me!
with Tyler Corey, Ph.D. Student in the UNL School of Biological Sciences
Meet a scientist who studies how animals avoid being eaten. Learn how arachnids act as both predators and prey, and examine the antipredator defenses used by spiders and their relatives. Play Harvestmón –a Pokémon-inspired game about the defenses of daddy long-legs. Decorate a web to confuse predators like a trashline orb-weaving spider. Try to get through the tangle web tunnel – a human-sized 3-D cobweb that you can climb through. Compete in a sit-up contest against spiders found throughout Wilderness Park here in Lincoln. Learn about how spider research is done (ever heard of a laser vibrometer?) and see some arachnids up close...or from a distance, if you prefer.
February 23, 2020
Science of Hearing
with Dr. Yingying, Assistant Professor in the UNL Department of Special Education and Communication Disorders
Visitors will learn which parts of the brain are in charge of processing different sounds, and how to protect their ears from noise-induced hearing loss. Children will be able to learn how hearing tests are done, and learn brain anatomy related to sound processing.
Visitors will also have the opportunity to play a computer-based game to learn about hearing speech, sound, and noise. Children will also learn about cochlear implant devices, and how the biopic ear works to restore hearing to individuals who have severe hearing loss.
Learn more about the Wang lab here.