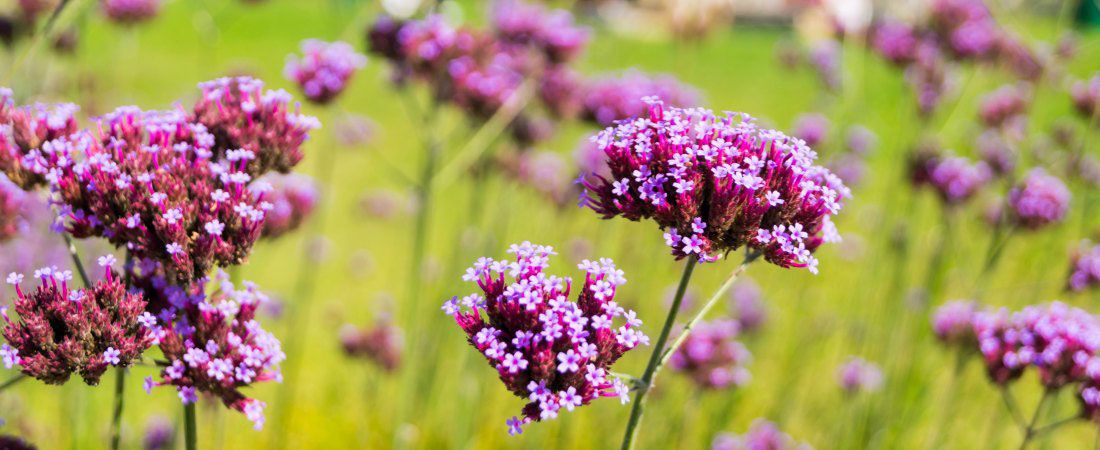 Collectors of Specimens
Walter Bigler Kiener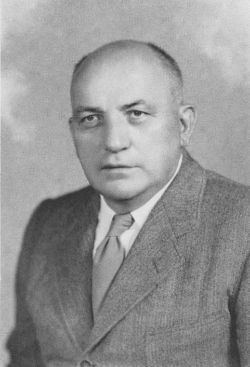 Walter Bigler Kiener was born in Bern, Switzerland, on 18 October 1894. He came to the United States in November 1922 and, because of his love for the Rocky Mountains, eventually ended up in Denver, Colorado. He was a butcher by trade, but spent most of his free time in the mountains climbing and leading vacationers on hiking and climbing expeditions, especially in the Rocky Mountain National Park area. During this time Kiener also began studying the geology and plant life of the mountains, collecting many specimens and freely sharing his growing botanical and geological knowledge with his guests.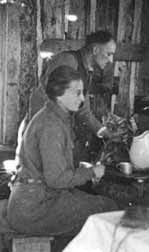 In January 1925, Kiener and fellow mountaineer Agnes Wolcott Vaille, secretary of the Denver Chamber of Commerce and an accomplished climber, attempted the first winter ascent of the East Face of Long's Peak. They were successful in their attempt, but on the way down from the summit, amidst a terrific blizzard, Vaille fell and was unable to continue. Unable to carry her, Kiener left Vaille in the shelter of several huge boulders and hurried down the mountain for help. When he returned with a rescue party several hours later Vaille was already dead. One of the members of the rescue party, Herbert Sortland, also died on the mountain when he left the main party and became lost in the snow. Kiener suffered severe frostbite and lost parts of most of his fingers, many of his toes, and part of one foot. He spent several months recuperating in a local hospital.
When he had sufficiently recovered from his injuries, Kiener decided to pursue an education in botany and geology. With the generous financial assistance of the Vaille family, Kiener entered the University of Nebraska Lincoln in late 1925. He earned an A.B. degree in botany and geology in 1930 and then earned his Master of Science degree in 1931. He received a Ph.D. in botany in 1940. His botanical studies at the University were directed by Dr. Raymond J. Pool.
Kiener's doctoral dissertation was on the alpine flora of Long's Peak, based upon the extensive field research he conducted while employed as a fire lookout in Rocky Mountain National Park during the summers. He was stationed in a small cabin atop Twin Sisters Peak, across Tahosa Valley from Long's Peak and overlooking the site where Agnes Vaille and Herbert Sortland had died.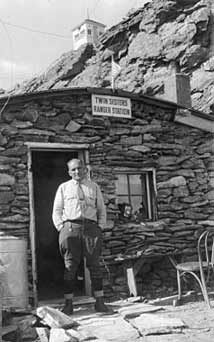 After graduating, Dr. Kiener established his home in Lincoln and became an ecologist with the University of Nebraska's Conservation and Survey Division. In 1943 he was hired as a biologist for the Nebraska State Game, Forestation, and Parks Commission. During his career Dr. Kiener conducted extensive research on the alpine vegetation of the Colorado Rockies, the limnology of Nebraska, and the ecology and taxonomy of cryptogamic vegetation. His methods of investigation followed the European approach to ecological research in which he was greatly influenced by the works of Braun-Blanquet, Tansley, and C. Schroeter. Dr. Kiener's work was thorough and exhaustive. It represented the first extensive ecological research, based on European methods, in this country. It can rightly, therefore, be considered a pioneering effort in ecological research of the alpine area in the United States.
Several species of plants have been named after Dr. Kiener. During a trip to Mexico in 1945, he visited high altitudes on both Mt. Popocatepetl and Mt. Ixtacihuatl. His moss collections, which were obtained on these trips, were published by Edwin B. Bartram and included two new species, Pleuridium kieneri and P. exsertum. A moss collected on Long's Peak in 1932 was described by R. S. Williams as Splachnobryum kieneri. Another species named in honor of Dr. Kiener was described by Fay Kenoyer Daily as Chara kieneri.
Dr. Kiener has been credited with founding the Nebraska State Game and Parks Commission's Fisheries Research Department. He was a noted writer and public lecturer on subjects ranging from aquatic biology to alpine vegetation. He also established an extensive herbarium of lichen specimens that eventually numbered over 50,000 examples.
Dr. Kiener died on 24 August 1959 at Lincoln General Hospital after battling cancer for four years. He willed his extensive collection of plant specimens, catalogs, field notes, reference books, and other personal property to long-time friend Dr. Samuel I. Fuenning, Director of the Student Health Center at the University of Nebraska. Dr. Dr. Fuenning, in turn, presented all of these items to the University of Nebraska State Museum through the University of Nebraska Foundation. Today, the entire Kiener plant collection is housed within the Charles E. Bessey Herbarium of the UNSM Division of Botany. His personal papers are located in the University Archives in Love Library and in the Bessey Herbarium archives.

By Mary Bell Hill and Tom L. Hill