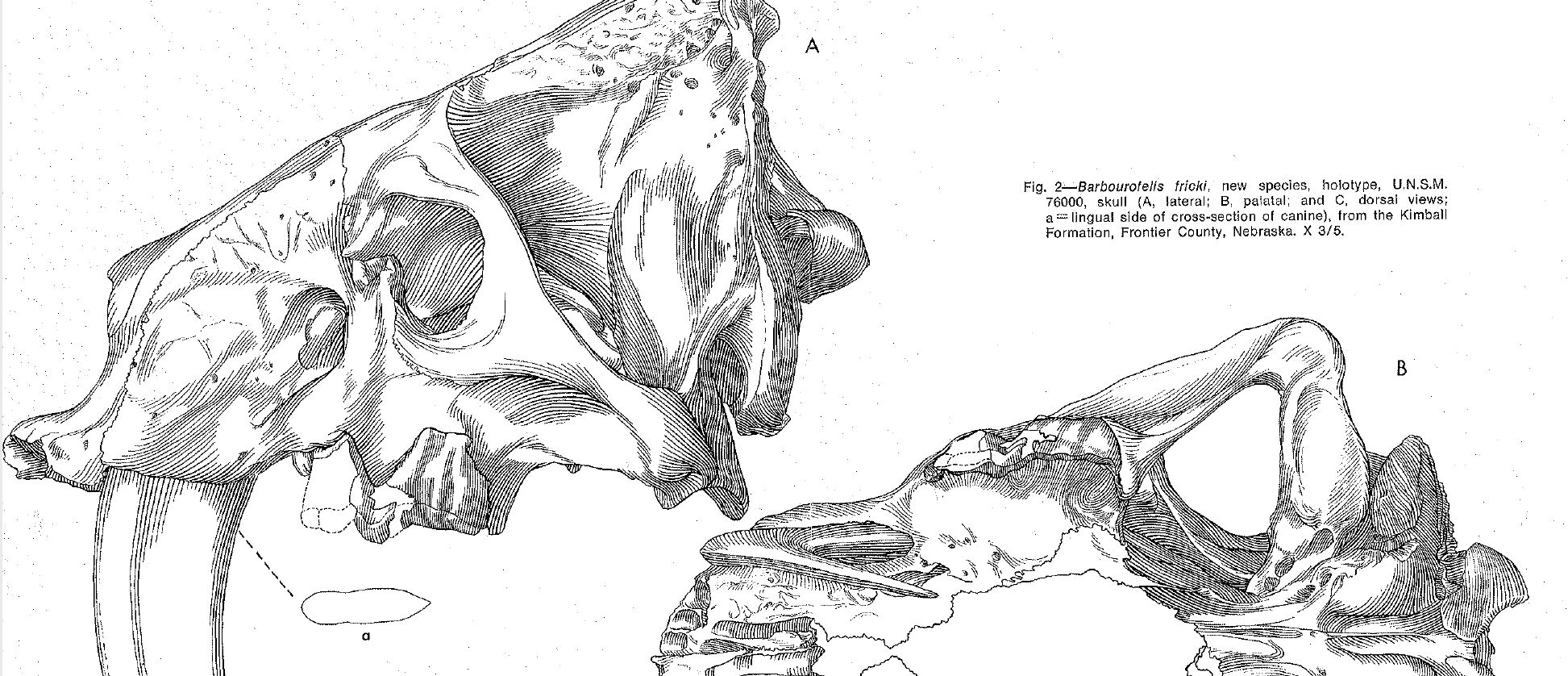 Museum Bulletins
Volume 22
The Scarabaeoid Beetles of Nebraska
(Coleoptera: Scarabaeoidea)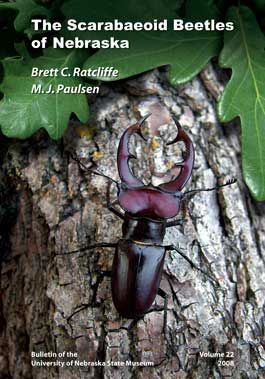 Volume: 22
Author(s): Brett C. Ratcliffe and M. J. Paulsen. 2008. 570 pages.
Price: $50.00 plus shipping and sales tax
Abstract
The 255 species of scarabaeoid beetles occurring in the Great Plains state of Nebraska are comprehensively reviewed. An overview of the land forms, climate, and vegetation of the state is presented. The classification of the superfamily Scarabaeoidea is reviewed, and keys to the families occurring in Nebraska are presented. Included within each family treatment are an introduction, keys to all taxa, descriptions, distributions, diagnosis, notes on biology, illustrations, and maps for all species. Literature cited, a glossary of terms, and a species checklist conclude the volume.
The Nebraska fauna comprises 14% of the Nearctic fauna. The Nebraska species are found in 7 families: Passalidae (1), Geotrupidae (13), Trogidae (24), Lucanidae (6), Ochodaeidae (6), Hybosoridae (2), and Scarabaeidae (203) in the following subfamilies: Aphodiinae (75), Scarabaeinae (22), Melolonthinae (64), Rutelinae (12), Dynastinae (13), and Cetoniinae (18). Since the last synopsis of Nebraska scarabs 16 years ago, 47 additional species have been discovered in the state, an increase of 23%.
The following new state records are reported here for the first time:
Geotrupidae: Odonteus thoracicornis Wallis, Bolbocerosoma pusillum Dawson and McColloch.
Trogidae: Glaresis confusa Brown, Trox capillaris Say, T. foveicollis Harold.
Hybosoridae: Germarostes globosus (Say).
Aphodiinae: Caelius rufescens (Horn), Aphodius alternatus Horn, A. pseudolividus Balthasar, A. tenuistriatus Horn, Dialytes striatulus (Say), Diapterna omissa (LeConte), Aphotaenius carolinus (Van Dyke).
Scarabaeinae: Onthophagus orpheus canadensis (Fabr.), O. subaeneus (Palisot de Beauvois), Dichotomius carolinus (L.), Phanaeus triangularis (Say), Pseudocanthon perplexus (LeConte).
Melolonthinae: Diplotaxis truncatula LeConte, Phyllophaga ephilida (Say), P. inepta (Horn).
Dynastinae: Dyscinetus morator (Fabr.), Euetheola humilis (Burmeister), Phileurus valgus (Olivier).
Cetoniinae: Trichiotinus viridans (Kirby). The genus Stephanucha (Cetoniinae) is placed into new synonymy with Euphoria.
Tax exempt or delivery outside the United States? Please contact unsm.publications@unl.edu before ordering