Construction Timeline
Morrill Hall will conduct a 9-month deferred maintenance and renovation project running from May 2023-February 2024. The project will be completed in phases and address energy conservation, improved ADA access, installation of a new HVAC system, refurbishment of a classroom, and updates to museum lighting systems and flooring. 
Cherish Nebraska on the 4th floor will not be impacted by the construction. Construction will occur so that 3 out of 4 exhibit floors will remain open to museum guests. 
phase 1
Morrill Hall is currently in phase 1. 
The first floor of Morrill Hall will be closed to the public. The Marx Discovery Center will temporarily relocate to the museum's second floor with a portable dig-pit and other favorite activities.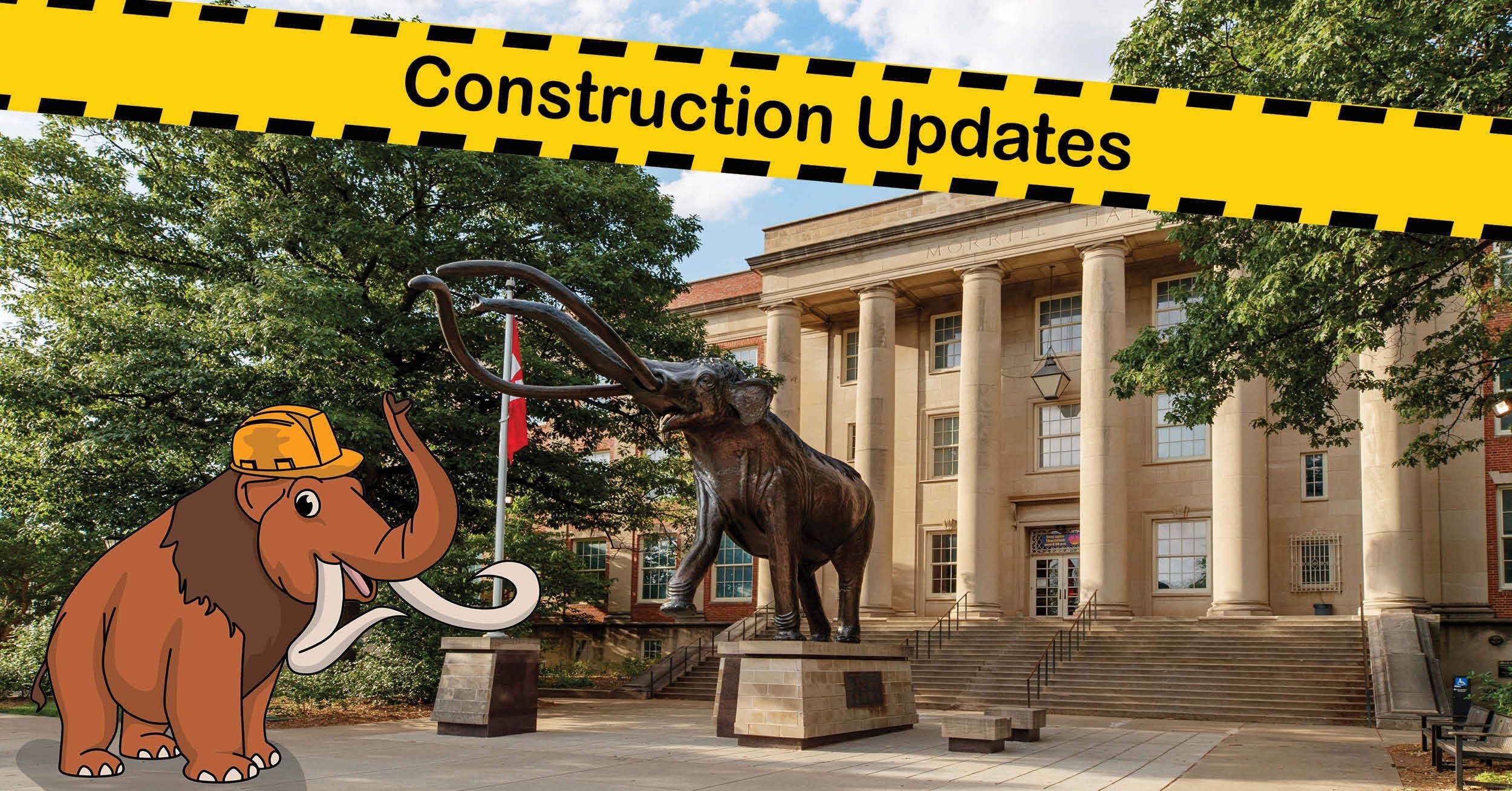 Follow along here as we begin our journey through the deferred maintenance and renovation process. Archie will share updates as work progresses. 
May 11, 2023
Staging areas are in place on the east side of Morrill Hall and demolition on parts of first floor has begun. The Marx Discover Center has been temporarily relocated to the 2nd floor and several hundred elementary students have enjoyed the portable dig pit and fossil rub activities this week. 
Fencing and staging areas for construction dumpsters and materials in place on Morrill Hall's east side.

The Marx Discovery Center is temporarily set up in the 2nd floor Rhino Gallery, complete with a portable dig pit.