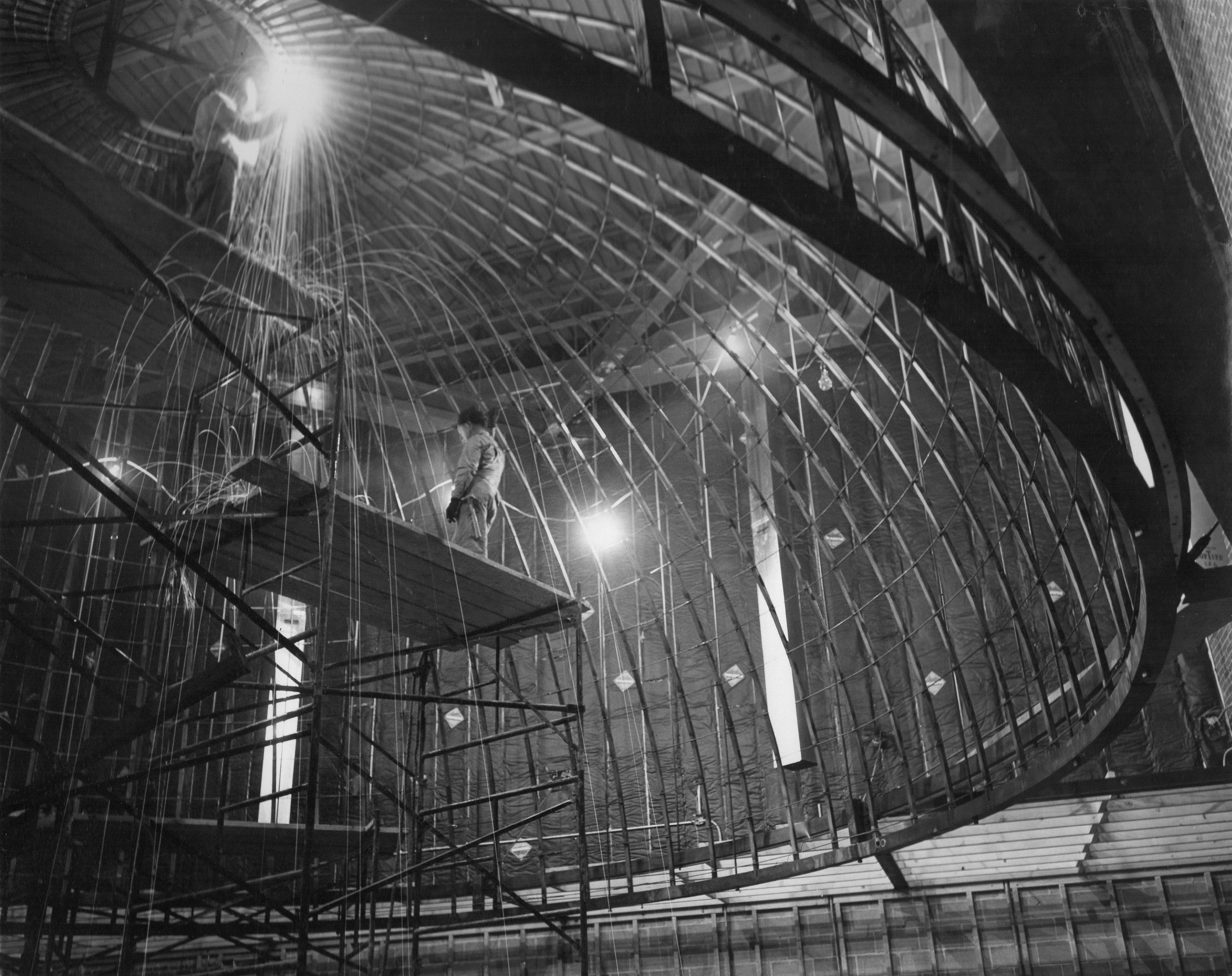 Planetarium
About Us
Our History
Nebraska's first planetarium opened in 1958 - when the Space Race was just getting underway - thanks to a generous donation from Ralph Mueller, for whom the facility is named after. Mr. Mueller was a graduate of the University of Nebraska. He found success in the electronics field, inventing the alligator clip. Wanting to give back to the University, Mr. Mueller donated funds for the planetarium, as well as the Carillon Bell Tower on campus.

Mueller Planetarium is a pioneer in unique audio/visual productions. In addition to being the first planetarium, it was also the first to bring laser light shows to Nebraska in 1977. This was the first facility in the state to bring fulldome technology in 2007. With fulldome, viewers get the sensation of actually being part of the show - similar to 3-D or virtual reality, but without needing special glasses.
The planetarium seats 60 guests under a 30-foot dome. Today, it uses a customized fisheye lens projector for immersive fulldome presentations. Many of our shows feature astronomy and space science, including traditional night sky tours led by a live presenter. We also offer fulldome programs fitting the natural science themes of the University of Nebraska State Museum at Morrill Hall. Whether you're diving into the heart of the Sun, exploring Earth's ancient past, or just having fun under the dome, there is something for everybody here. Make your visit to Mueller Planetarium and Morrill Hall today!
Mueller Planetarium Through the Years
Planetarium construction (1957)

Original lobby (1958)

First star projector, Spitz A-2 (1958)

Upgraded star projector, Spitz A-4 (1970) with unidirectional seating (1980s)

Laser show promotion (1980s)

Mueller Planetarium created a laser show celebrating the Husker football team at Memorial Stadium (1995)

Mueller Planetarium created a laser show celebrating the Husker football team at Memorial Stadium (1995)

Laserfest: seven laser projectors! (2012)

Planetarium lobby today

Theater with new LED cove lights

Fisheye lens fulldome projection