Programs & Events
Event Calendar
Upcoming Events
Our museum is open to the public. We have a variety of in-person and virtual events and programs available for families and science/natural history enthusiasts.

Have you heard of forensic anthropology from TV or news stories? Do you think you know what it is? Well, you might be surprised!
Join Katie East, a forensic anthropologist in Nebraska, to discover what forensic anthropologists can learn from skeletons and how they do their work. During this virtual Sunday with a Scientist, we'll work with Katie to learn some forensic anthropological skills. We'll practice thinking like a scientist and then put our skills to the test to solve a mystery.
This interactive program will involve hands-on activities and lots of audience participation.
--
Register in advance to participate in this free program over Zoom: (https://unl.zoom.us/meeting/register/tJwqcOiurDwqH9359jz7Q3Z2tVGLnnARNAsu) or watch on the Morrill Hall Facebook Page (@UNSMMorrillHall).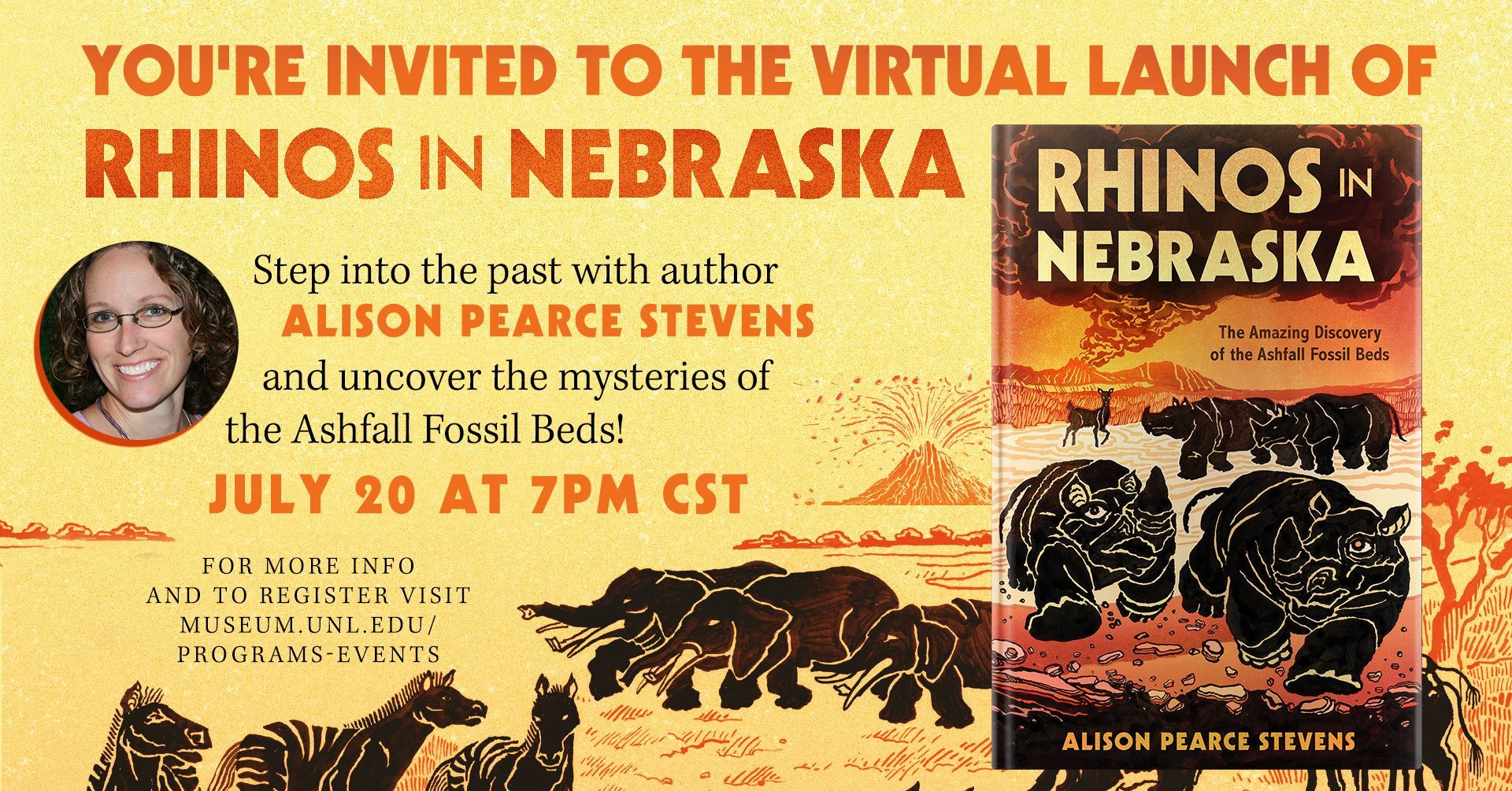 Step into the past with author Alison Pearce Stevens and uncover the mysteries of Ashfall!
Free to attend, join Alison as she launches RHINOS IN NEBRASKA: The Amazing Discovery of the Ashfall Fossil Beds. Complete with compelling illustrations by Matt Huynh, this middle grade read tells the incredible story of the Ashfall Fossil Beds, where more than two hundred perfectly preserved fossils have been found.