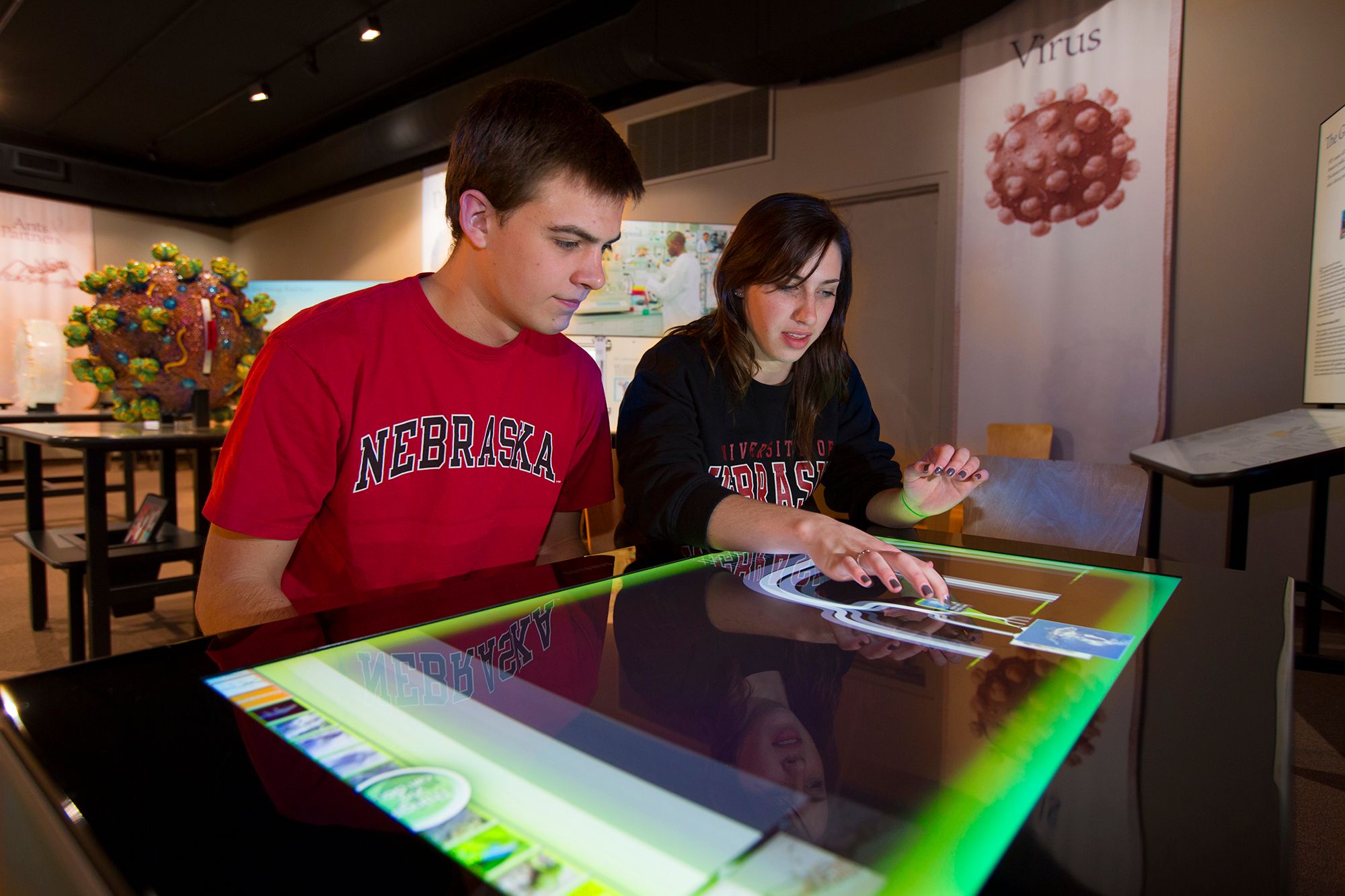 Education
Self-Guided Visit
COVID-19 Update:
Timed entry is in place to ensure social distancing.  Groups may reserve a time to visit Monday-Saturday between 9:30 a.m. and 4:30 p.m. or Sundays 12:30 p.m. to 4:30 p.m.  Groups are encouraged to make reservations to visit on Mondays and Tuesdays when the Museum is closed to the general public.
Self-guide reservations must be made 1 week or more in advance.
Planetarium/gallery programs are currently unavailable. Please consider reserving a virtual learning program before or after a self-guided visit to Morrill Hall.
Maximum group size per hour is 50 participants. 
Fees
Advance reservation only and must qualify for the discount
| | | |
| --- | --- | --- |
| Adults (19 and over): | $7.00 per adult | *Plus Tax |
| Children (5 to 18 years): | $3.50 per child | *Plus Tax |
| Children (4 and under): | Free | *Plus Tax |
| | | |
* Tax exempt groups need to provide a copy of their Form 13 in order for sales tax to be waived.
To qualify for the discount
Groups must belong to an organized entity:  e.g. school or education institution, 4H, scouts, church group, after school program, daycare, etc.
Groups must have ten or more paying visitors per reservation
Must make a reservation at least one week in advance (2 weeks for planetarium)
Pay as a group (can be a mix of cash and checks)
Quest Activity
Download this Museum quest to use on your self-guided tour. It is full of information to help you more deeply experience the exhibits on the second floor of Morrill Hall.