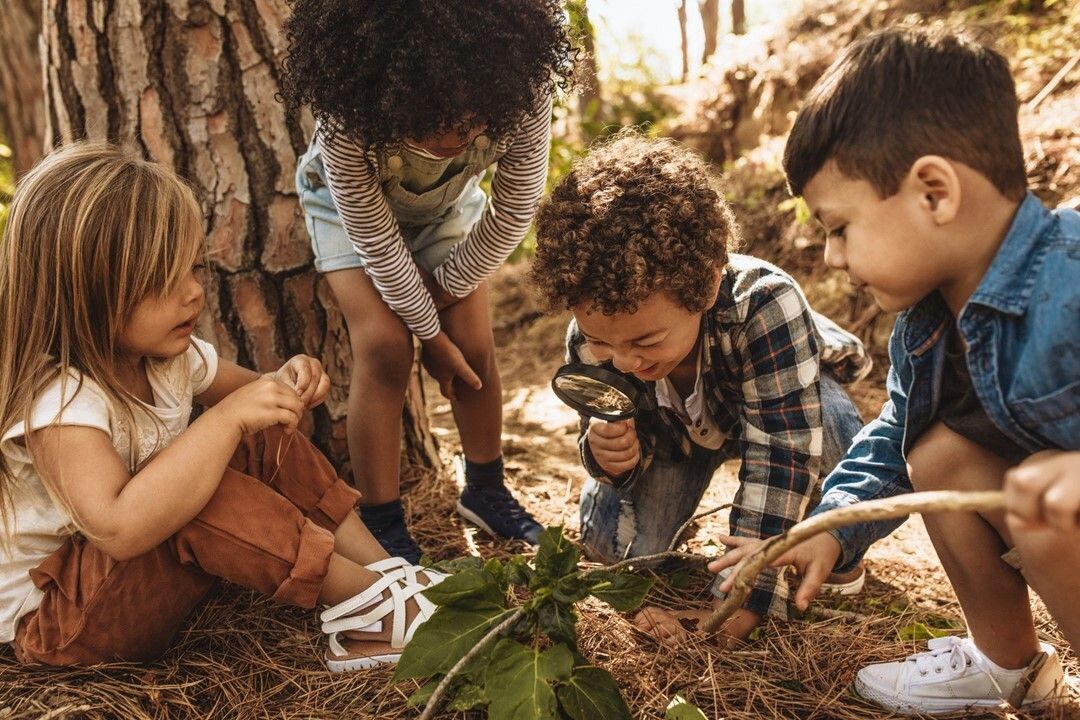 Activities Calendar
Summer Day Camps
Registration for 2023 day camps will go live February 1st. Check back soon!
Summer camps at Morrill Hall are hands-on, minds-on experiences where campers explore natural history through engaging activities. Each camp is led by UNSM's educators, with potential opportunities to engage with our museum researchers.
Camps are offered for students who have completed kindergarten through 6th grade during the 2022-2023 school year.
$120 per camp - Members | $130 per camp - Nonmembers
---
Nature's Builders - Grades K-2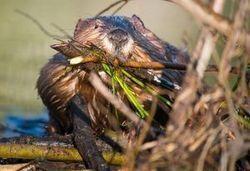 July 24-28
9am - 12pm
Ants, spiders, birds, and beavers - you don't have to look far to find wildlife that build their own homes!  Campers will explore animal engineers found in the museum, search for evidence of animals' homes outdoors, and test their own building skills with fun challenges!
---
Agate Fossil Bed Mystery - Grades 3-5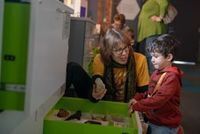 July 17-21
9am-12pm
Ancient mysteries are calling! Campers will help solve a variety of mysteries through rock and fossil investigations. Discover clues and unravel some amazing stories, ancient bones and rocks that help reveal Nebraska's past.
---
The Moon and Beyond - Grades 4-6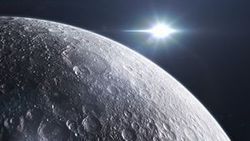 July 10-14th
9am-12pm
Join fellow astronauts at Morrill Hall for our space camp that will take you to the Moon and beyond. After landing on the moon space rocket Archie will blast off to look for fun beyond our moon.
---
---
Day Camp FAQ
I have a child with special needs.  Can they still participate? 
We welcome all children in our programs. If your child has special needs, please contact the education department prior to registration so we can discuss any necessary accommodations to ensure a positive experience in camp. 
May I enroll my child in a camp for an older age group? 
No, campers must fall within the specified age category. Our curriculum and daily activity levels are designed to meet the needs of the age groups listed to ensure a positive experience for all campers. Camps are offered for students who have completed kindergarten through 6th grade during the 2022-2023 school year.
What is the instructor/camper ratio? 
Our camps max out at 20 students and there are two instructors per camp. 
What is a typical camp like? 
Each camp is slightly different, but may include interactive activities, science exploration, art/craft projects, games, tours through the museum, and possible opportunities to visit with our museum researchers (dependent on camp topic and researcher availability).
Day Camp Policies
*For more detailed information not included below, please refer to our Day Camp Information Packet.
Cancellations and Refunds
Camp space is limited, and all camp registrations are considered final. Refunds or partial refunds will not be issued for any no-shows or missed days. The University of Nebraska State Museum reserves the right to cancel camps due to low enrollment or other unforeseen circumstances, in which participants will be notified and a full refund will be issued.
Photo Policy
The University of Nebraska State Museum reserves the right to take photos of camp participants for promotional purposes per permissions on the Personal Image Release on the camp registration form.
Weather
Camps are held rain or shine. In the event of severe weather, instructors and museum staff are trained in evacuation and safety procedures.
Behavior Guidelines and Expectations
We strive to create a positive learning environment for all campers. If behavior needs to be addressed, staff will redirect the child to more appropriate behavior and remind them of expectations. If necessary, parents/guardians will be contacted to discuss concerns and necessary next steps, which could include suspension from the program.