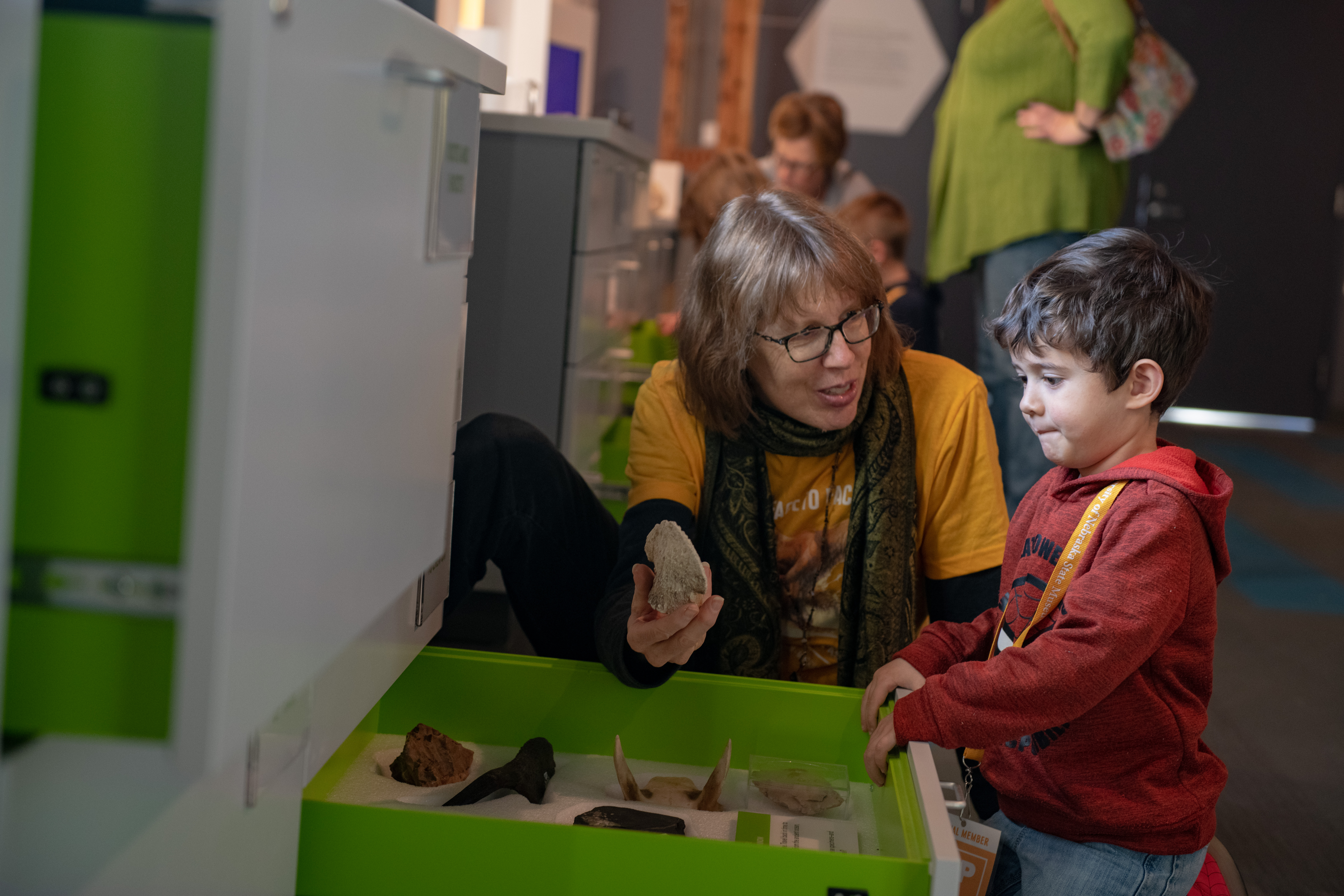 Programs & Events
Summer Camps
Children journey through time during summer camps at Morrill Hall!  Each day campers will explore natural history and science topics through hands-on activities.  Museum camps are half-day and led by experienced educators.  Each camp is one week long and divided by grade level.  Children must be entering one of the grades listed in the camp description to participate. 
Camp Times
Check-in: 8:30-9:00 a.m.
Camp time: 9:00 a.m.-12:00 p.m.
Check-out: 12:00-12:15 p.m.
Pricing
Museum Members: $95.00
Non-members: $105.00
*Pricing includes camp materials and snack each day. For the safety of all campers and exhibits, no outside food or drink is allowed in the Museum.
2020 Summer Camps
Mini and Mighty 
Look out below! Mini and Mighty will be exploring insects underfoot that often get overlooked. Campers will examine our crawly invertebrate friends and their importance to the world around them by interacting with live specimens, collecting samples, and creating their own mini exhibit.  Click here to register.
July 6-10
1st-2nd Graders
Elephants, Dinos, and Rhinos, Oh My! 
Nebraska has a rich fossil history from sea monsters to elephants. We will lead young paleontologists on a journey through time, taking a look at some of the gigantic creatures that used to call Nebraska home. Campers will have opportunities to work with real fossils as we use them to investigate these magnificent creatures. Click here to register.
July 13-17
3rd-5th Graders
Space Expedition 
Join us on a voyage through the solar system and the universe beyond. Campers will investigate phases of the moon, explore Earth's rotation and revolution, and come face to face with larger-than-life meteorites in our planetarium.  Click here to register.
July 20-24
4th-6th Graders