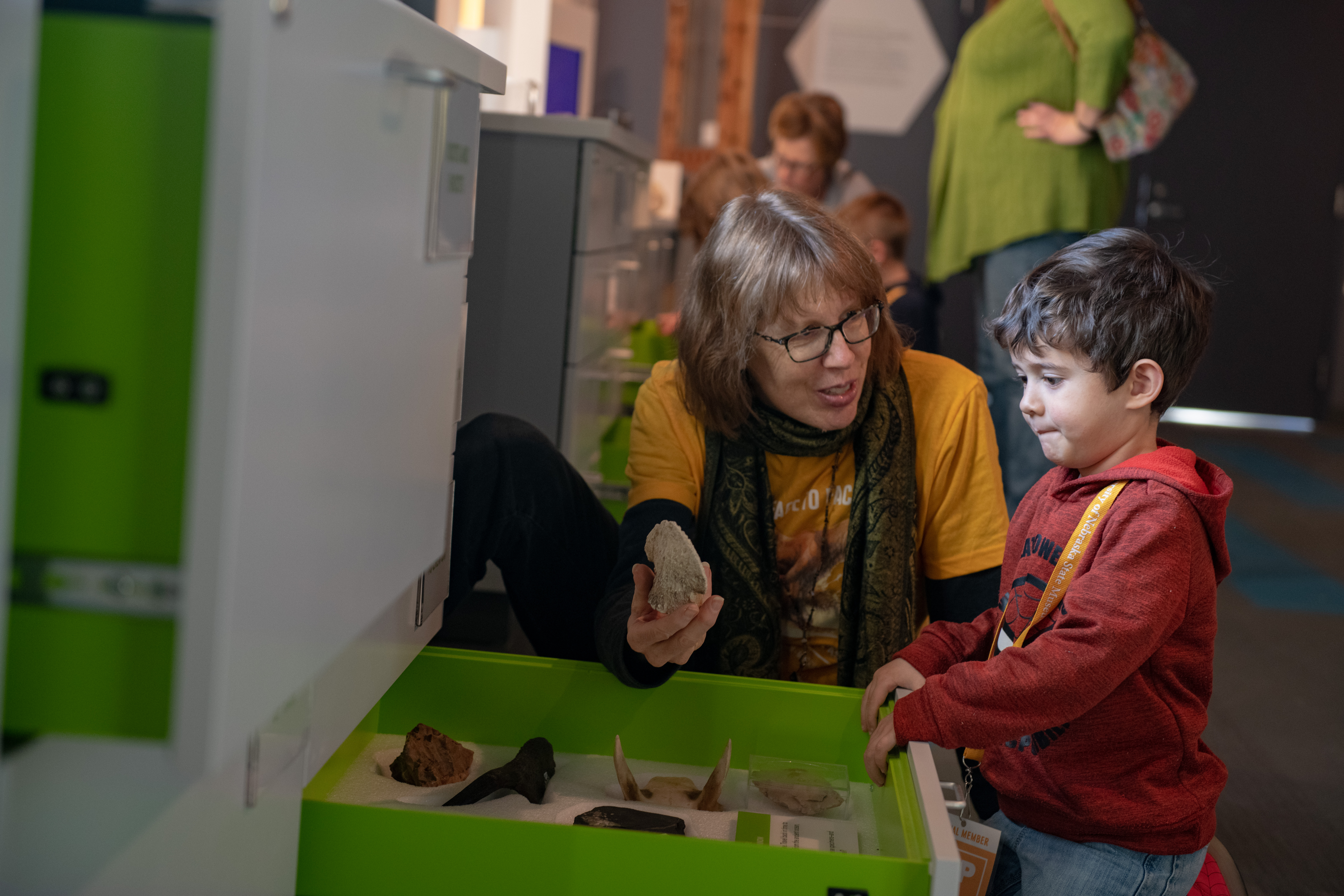 Programs & Events
Camp Archie: Summer Camps
Summer Camps are going Virtual
Join us for mammoth amounts of science exploration and fun!   
While we can't be together at the museum, we hope you will join us virtually to explore natural history and science topics. Kids will become scientists as they explore, observe, and experiment, all with the help of our experienced educators.
About Virtual Camp
Virtual Camps are held via a Zoom video call. During camp, kids will be able to see and interact with other campers and their instructors. A computer or tablet with video, sound, and microphone capabilities will be needed so campers can see and hear each other. We do not recommend using a cellphone, as a smaller screen will make it more difficult to see and interact. A wireless headset can be used. Prior to each class, you will receive more information about how to use Zoom and a link to join the Zoom call. Depending on the camp for which you are registering, supply kits may be mailed to participants who register at least one week in advance.
Pricing (unless otherwise noted)
Museum Members: $40 per child per camp
Non-members: $50 per child per camp
2020 Summer Camps
Mini and Mighty - 1st to 2nd graders
Look out below! Mini and Mighty will be exploring critters underfoot that often get overlooked. Campers will examine our crawly invertebrate friends and their importance to the world around them by interacting with live specimens, collecting samples, and creating their own mini exhibit. Campers will be encouraged to spend some time outside during each camp session to explore and observe on their patio or yard. Each week has a unique focus and different activities, invertebrate encounters, and crafts, so you may sign up for just one week or all three. Click on the date(s) you would like to register for.
Cost: $10 per class for members ($12.50 per class for non-members)
            July 13 - Spiders          9-11 a.m.  (Registration closed)
            July 20 - Worms          9-11 a.m.
            July 27 - Pollinators     9-11 a.m.
Earth Investigations - 3rd to 5th graders
Discover what rocks and fossils reveal about the Earth's amazing history. Campers will take a journey through time to explore some of Nebraska's rich fossil history, from sea creatures to mammoths, and discover how rocks add to the fossil story. Click on the session you would like to register for.
Session 1: July 8-10     1-3 p.m. (Registration closed)
OR
Session 2: July 22-24  1-3 p.m.
Space Expeditions - 4th to 6th graders
Hello Space Cadets! Are you interested in learning more about our place in the universe? Join us on a voyage investigating Earth's Moon, the Solar System, and the Universe beyond. Space Campers will investigate a wide range of topics and be introduced to tools they can use to continue their space explorations. Click on the session you would like to register for.
Session 1: July 15-17     1-3 p.m.