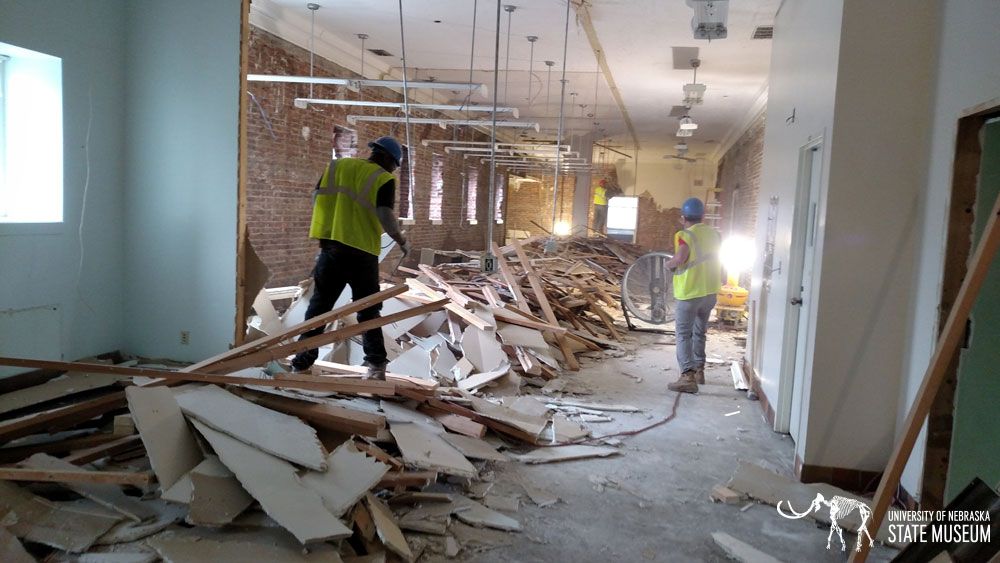 Pull out the hardhat and orange safety cones; construction for the fourth floor renovation Cherish Nebraska project has begun!
If you have been to the Museum recently, you may have noticed a few additions to the east side of our building – safety construction fencing and a debris shoot. Sampson Construction and their partners have moved in to begin the first phase of construction. During this phase, the remaining non-essential infrastructure of the fourth floor will be removed to accommodate new interactive exhibits, a working science lab and an impressive, 6-foot-diameter digital globe. In addition, the remaining museum floors in Morrill Hall are being updated including ADA, safety, and fire code compliance.
The Museum will remain open for the duration of the renovation project and through all construction phases. All entrances, elevators and galleries are currently open and operating normally. If your plans include use of the East Accessibility Entrance, there may be construction equipment and construction workers in and around that area - this entrance is open and also operating normally.
At various stages of the project, the Museum may need to temporarily close down an exhibit or gallery, but rest assured this is only a short-term suspension and the construction team and museum exhibits staff will work as quickly as possible to finish the work and get the area back open. All updates related to the fourth floor project can be found here. Any short-term exhibit or gallery closings will be posted to the Museum's website homepage at museum.unl.edu.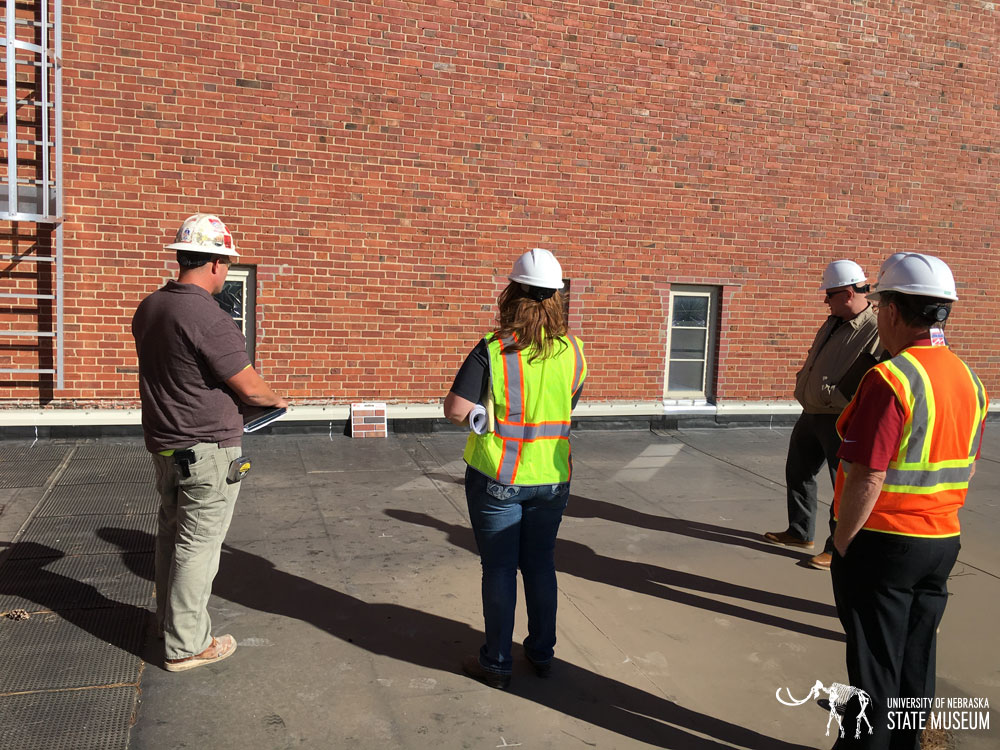 November 19, 2017. A quick conference to choose brick colors.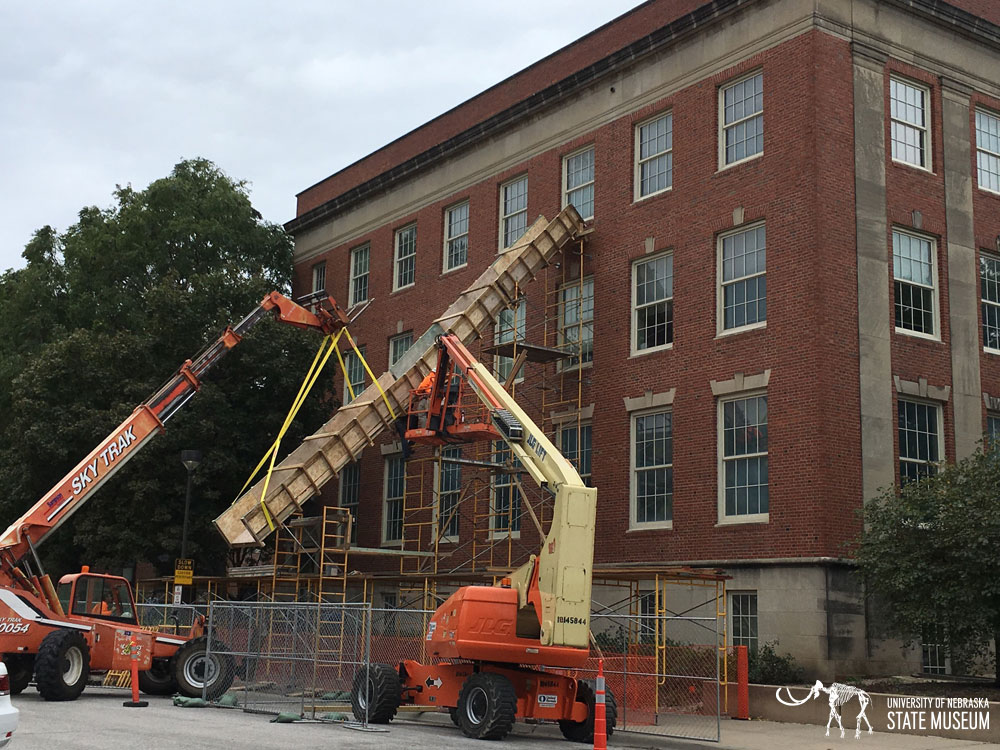 November 13, 2017. Setting up a trash chute in preparation of demolition.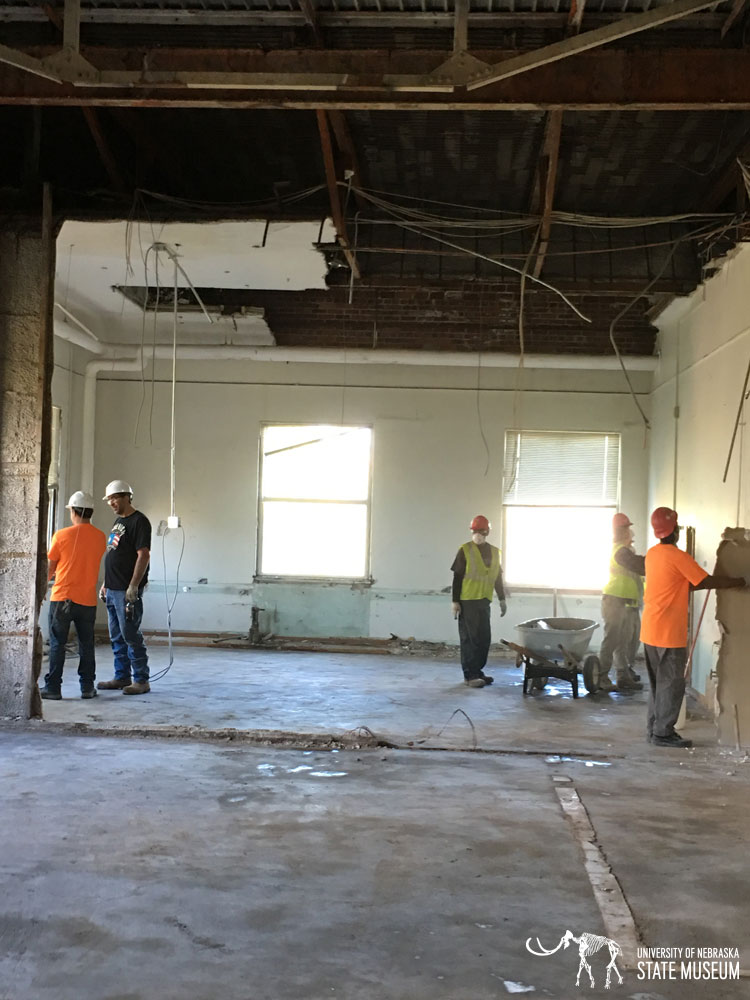 November 19, 2017. Tearing down walls.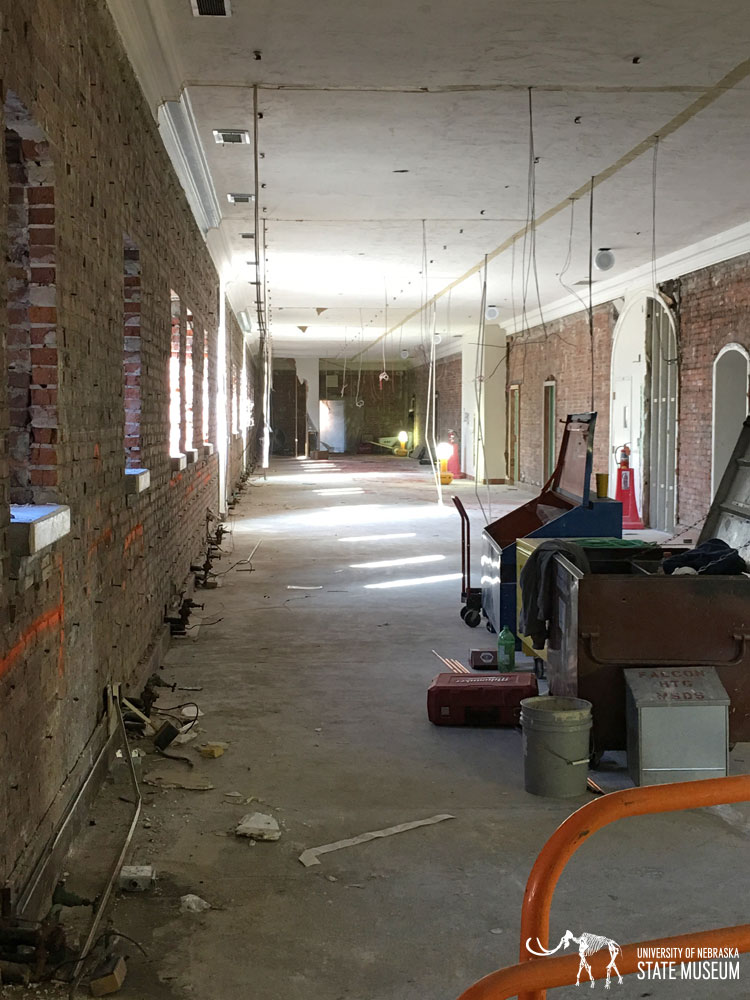 November 19, 2017. A return to 1926 before offices were built on fourth floor.